June 10, 2015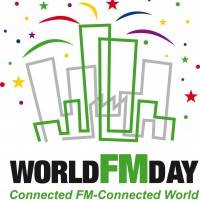 The role of facilities management in increasing productivity and wellbeing is highlighted in a new survey by Sodexo and RICS of their facilities management professional members and contacts to mark World FM Day. Over half of those questioned (61%) said that improvements to workplace environments and services have a positive effect on employees and that employee wellbeing would have a high impact on their organisation over the next two years. The report claims that FM is helping to enhance areas such as social interactions among colleagues (30%), ease of efficiency in day to day tasks (22%) and employees' health and wellbeing (22%). It builds on the recent Sodexo – Harris Interactive survey, "How Leaders Value Quality of Life," which revealed 66 percent of managers are convinced that improving quality of life is a strategic priority for their institutions.
Said Neil Murray, managing director of Sodexo Corporate Services UK and Ireland: "This new research very much reflects what our clients are telling us; that the marketplace is looking for strategic IFM partners who can provide workplace environments where employees feel engaged, safe, healthy, happy and productive."
The Sodexo/RICS survey also reveals that FM professionals are also keen for more consistency to help them with internal workspace planning. Nine in ten (89%) FM professionals said that an international standard of property measurement would benefit their organisation, by helping to provide a unified set of guidelines that could be translated across different areas of the workplace.
The research also examined trends in facilities management services themselves, through the professionals leading them and found that traditionally outsourced services remain so, with the majority of FM staff who outsource contracting out their cleaning (97%), maintenance (91%) and security (89%) services.
What's more, large proportions of those who do not currently outsource different aspects of real estate services say that they plan to do so in the future, including three in five (62%) planning to outsource real estate lease administration services. Among those who do outsource real estate services, at least three in five consider these to offer good value for money for their business.
The way that outsourcing is managed however, is changing. Going forward, nearly one third of these FM professionals (30%) plan to integrate their service outsourcing – while strategies not focusing on integrated or bundled service outsourcing are forecast to become much less popular. Less than two in five (37%) say that they plan to use a non-integrated or bundled strategy in the future, compared to 46% who say that they do so at the moment.
The most important advantages of integrated or bundled outsourcing are cost efficiencies (75%) and the creation of a single point of contact for customers (68%) which can eliminate complex supply chain administration and helps to avoid the duplication of management systems.
Said Paul Bagust, RICS UK Commercial Property Director: "This research presents some really interesting findings for us, particularly for the future of FM and its relevance on a global scale. As the findings show, businesses planning their outsourcing – an integral area of FM – are increasingly placing the importance on the quality of the services they procure over cost reduction.
"The research also shows that staff wellbeing is also an important factor for many FM professionals as a way of improving overall productivity in their organisation."