December 16, 2013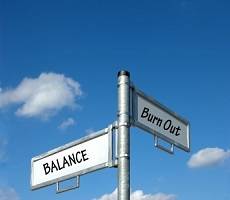 As we enter the last full working week before the Christmas holidays, the reason why the office is already half empty isn't just because staff have faked a sickie to do their Christmas shopping. Many of them may be genuinely sick – with Christmas the primary reason. The new ailment of "Festive Burnout" has been coined to mark the countdown to Christmas, as stress, exhaustion and illness begins to strike offices. According to the findings of a new investigation from AXA PPP healthcare;  while one in four Brits say that Christmas is their favourite time of the year, a third tend to start their holiday feeling burnt out from the stress of the run up to the holiday break.
The poll discovered an increase of 69 per cent of employees' workloads in the run up to Christmas, while during the Christmas break, 68 per cent continue to think about work and over a fifth (21 per cent) check work calls and emails several times a day over the Christmas holidays.
According to AXA PPP's poll of 2,000 people three-quarters of Brits say they've been struck by Christmas sickness – for over a quarter (28 per cent), this is a regular occurrence. For nearly half (45 per cent), their illness lasts for two or more days with 36 per cent of Brits having had to cancel plans with family and friends because of Festive Burnout.
Festive Burnout hits the legal profession, entertainment and travel & tourism industries hardest, with over 80 per cent having suffered from illness over their Christmas holidays.
The stress of the festive countdown and holiday period is so severe that over a quarter (26 per cent) of Brits wish they could skip Christmas entirely and 41 per cent return to work after Christmas feeling relieved to be back, shattered from the holiday season or worried about their heavy workload.
AXA PPP healthcare's Director of Psychological Services, Dr Mark Winwood, said: "For many employees Christmas is full of stress and pressure and the chance to recharge their batteries is overshadowed by exhaustion and illness. Prior to the holidays, employers need to take precautionary steps to ensure that their employees get through this hectic period and come back firing on all cylinders in January.
"The good news is that a few simple steps can make all the difference and it's a good opportunity to motivate employees and encourage a positive work atmosphere, rather than dwelling over what hasn't been done. Banishing the Festive Burnout is in your hands!"
By encouraging employees to make some small but important lifestyle changes, employers can help them to avoid the downsides of the festive frenzy that grips offices in the run up to Christmas.
Axa recommends ways employers can take to help employees avoid Festive Burnout, which includes being realistic about what can and can't be achieved before the Christmas break and ensuring business continuity by using a pre-agreed rota identifying who is the main 'out of hours' contact.
For more tips and advice on combating Festive Burnout, visit AXA PPP healthcare's online Stress Centre.