September 29, 2015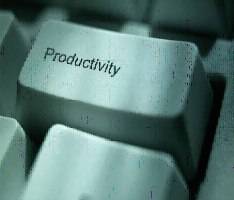 Although the UK has experienced two years of solid economic growth, a fifth (21 percent) of organisations are still stuck in survival mode and aren't making the necessary investments in equipment or people to boost their productivity a new report from the CIPD has revealed. A further 29 percent of employers are failing to get the right balance between investment in their workforce and investment in technology and equipment. Investing in Productivity found a clear link between an organisation's mindset and its approach to investment, which could help to explain the UK's poor productivity performance in recent years. The CIPD's chief economist Mark Beatson warns that too many businesses are being held back by an 'ambition ceiling' which is preventing them from making the productivity gains needed to achieve business growth and implement the new National Living Wage without risk of job cuts.
The report breaks down the nearly 1,000 organisations surveyed into five distinct mindsets based on respondents' experience over the last two years:
'Balanced investors' – A quarter (25 percent) said that they have 'continued to invest in equipment, technology and people and have increased their productivity significantly' over the last two years. This group is most likely to have increased investment on the previous two years. Over half (53 percent) have increased expenditure on capital equipment, 43 percent increased expenditure on learning and development (L&D) and 72 percent had increased their output in the previous 12 months.
'Survivors' – 21 percent of organisations felt that their business had been 'in survival mode for a long time and had not been able to invest in major improvements to the business'. This group is most likely to have reduced investment in the previous two years – 22 percent reduced expenditure on capital equipment and 30 percent reduced expenditure on L&D.
'Cost-cutters' – 19 percent said that they are 'a leaner business now because they took cost out during the recession and the productivity of their workers has improved as a result'. This group is most likely to have maintained a stable level of investment.
'People-focused investors' – 16 percent said that their business 'has continued to invest in its people, but they need to invest more in equipment and technology to see real productivity improvements'.
'Capital-focused investors' – 13 percent said that their business has' continued to invest in equipment and technology but they haven't invested enough in staff to maximise the value of this investment'.
Mark Beatson, chief economist at the CIPD, and author of the report said: "The recession has cast a long shadow over many British businesses and residual fears about a future downturn have left many organisations with a 'glass half empty' mindset which has held them back from investing, despite improved economic conditions. We need these businesses to recognise the current opportunities for growth, innovation and investment, to raise their sights and break through their 'ambition ceiling'. Unless they can do this, it's questionable how many companies will be able to absorb the planned National Living Wage without an adverse impact on employment levels."
CIPD Chief Executive, Peter Cheese, said: "This is the latest in a series of reports the CIPD has produced over the last 18 months arguing that we need a stronger focus on improving workplace productivity if we are to sustain real wage increases for all. The National Living Wage could 'pay its way' if employers increase the productivity of their workers. However, if businesses fail to provide better training and redesign jobs and adopt better systems and equipment, so they add more value per hour, it's likely that the UK's productivity problems will persist and companies will struggle to deliver improved wages without making some job cuts."
To download the full report, click here