June 26, 2023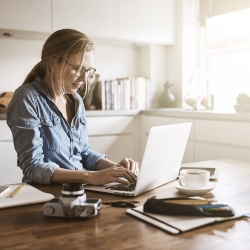 Employees are being denied opportunities to interact and collaborate with each other, with four-in-ten (40 percent) considering leaving their current job due to a lack of access to the right digital collaboration tools for flexible working. This comes as businesses fail to meet staff's demands, with a fifth (20 percent) of human resources directors admitting they don't know where to start in meeting their workforce's flexibility needs. These are among the claims in a new report [registration] from managed workplace services provider, Apogee Corporation.
The research, which surveyed over 200 HR directors and 200 employees across small and medium sized businesses and organisations in the public sector, suggests there is a significant disconnect between HR departments and employees, with over a quarter (28 percent) of employees identifying insufficient tech as the biggest barrier to feeling more connected to their organisation and colleagues. Poor digital collaboration across hybrid work settings is having an extensive range of impacts on staff, from frustration (29 percent) and isolation (28 percent) to an inability to do their job properly (28 percent).
According to the survey, HR directors currently underestimate the impact the right technology has on long-term employee loyalty and retention, ranking it a distant fourth behind work-life balance (40 percent), career development opportunities (28 percent), and hybrid/remote working opportunities (27 percent). By comparison, over half (52 percent) of employees rank technology as the most important feature of their 'ideal' workplace.
The research also claims there is a disconnect and lack of understanding around employees' flexible working needs. Despite 39 percent of HR directors saying that hybrid and remote working arrangements are the top flexibility demand they are seeing from employees, 73 percent of employees fail to strongly agree that their workplace needs are being met by their employer. For over three-quarters (76 percent) of HR directors, employee expectations around flexibility are simply incompatible with the needs of the business.