May 24, 2016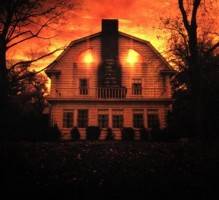 Home may not be the haven we might assume, meaning that employers who encourage staff to work from home may actually be adding to their stress levels. Around a fifth of employees find their domestic lives more stressful than their working lives and many either don't want to discuss it with managers or feel unable to, claims a new report from MetLife Employee Benefits. According to Building Resilience in the Workplace, 19 percent of employees overall are more stressed at home than at work, with slightly more female respondents to the study claiming to be stressed more by their home lives than the workplace. Around 21 percent of women say their home life is more stressful compared to 15 percent of men. The research claims that 67 percent of employees say domestic issues – including childcare, looking after elderly parents and financial pressures – are having an impact on their work performance.
The study claims that 47 percent of UK employees say that their jobs are stressful. This rises to 55 percent amongst 18-24 year-olds and 51 percent in the 25-34 year-old category. In contrast, the equivalent figure for employees aged 55-64 was 36 percent suggesting that younger workers experience more stress at work than older ones with greater experience. Almost half (48 percent) of employees said their jobs had become more stressful over the past year, 42 percent said their stress levels had remained the same and just 10 percent felt their jobs had become less stressful.
The report's authors claim that their research highlights the benefits for employers in focusing on building wellness programmes for employees and suggests a number of practical steps employers can take to support employees whatever the sources of their stress. This is particularly problematic because under half (46 percent) of employees say they want to or feel able to discuss their domestic stresses with their managers.
Tom Gaynor, employee benefits director of MetLife UK, said: "Managers have a crucial role to play in helping employees manage their own stress and we know from our Employee Benefit Trends study that a supportive manager is a significant driver of employee engagement. Creating a supportive leadership culture helps managers tune in to employees' emotional ups and downs."