February 12, 2018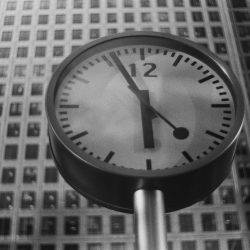 Finance workers in the UK are among the most stressed in the world, according to a study by Robert Half UK. The survey of 2000 people including 200 senior finance managers claims that 78 percent of Chief Financial Officers in the UK believe stress levels will rise in the next two years, with over a third (31 percent) saying they would grow significantly. CFOs believe that increased workloads (51 percent), growing business expectations (49 percent) and a lack of staff (40 percent) will send stress levels soaring.
In contrast, just 16 percent of UK respondents expect to see no change to workplace stress levels over the next couple of years.
Finance is renowned for being a particularly stressful job. However, the research highlights a widespread failure to implement effective measures to combat stress in the workplace. Only a third (34 percent) of finance departments regularly discuss health and wellness – while less than one in 10 (7 percent) never talk about it all. The remaining 59 percent discuss it occasionally.
While many businesses have policies and programmes for reducing workplace stress, these are by no means universal. According to the research, just over half (53 percent) allow flexible working. Other steps taken includes redesigning office space to facilitate efficient working (47 percent), implementing an employee wellness scheme (44 percent), or providing regular opportunities for employees to give feedback to management (39 percent).