March 1, 2023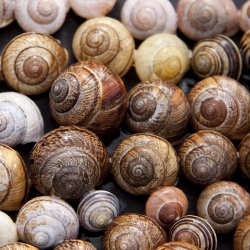 Workers are increasingly demanding autonomy and flexible working options, but employers remain slow to respond, with only a small percentage increasing the number of flexible or remote roles, according to a new poll.  Based on a survey of 4,500 people including 500 small and medium-sized business owners, Sonovate's report, 'The Future World of Work' [registration] claims that although 70 percent of businesses acknowledge that the most skilled people will only work under conditions that favour them, they had done little to enable employees to work more flexibly and reduce outgoings.
The survey found that 67 percent of businesses are aware that flexibility is a key factor in employee attraction and retention. A similar number (65 percent) know they have to play the 'flexibility game', with 53 percent saying that offering flexibility could help them hire the best talent and 60 percent understanding it could help them reach more experienced, specialist talent.
Freelance and contract working continues to rise in the UK, with two-thirds (67 percent) of businesses experiencing a shift towards a greater proportion of their workforce comprising contingent workers. This marks a significant increase from 2021, when 55 percent of businesses said the same. This year, 57 percent of workers said that working for businesses that embrace flexibility is important to them, with 40 percent now wanting a portfolio career – again up on 2021 (36 percent).
Despite this, only 16 percent of businesses say they have increased the number of roles that can work flexibly or remotely and only 19 percent of businesses are creating more home-based opportunities.
Richard Prime, co-founder and co-CEO, Sonovate, said: "It's clear from our research that there is a gap between employers and employees on hybrid/flexible working; with employers slow to embrace more flexibility. Flexibility hasn't, until now, been a natural bedfellow for businesses, but this is changing in line with individuals' expectations. Businesses are aware they need to play the 'flexibility game' to attract the right talent. To do this, businesses need to become much more creative about the way they structure themselves – culturally, operationally, technologically, and financially. The number of businesses taking such steps must rise rapidly to meet the incoming demand for flexible working from the best and brightest candidates. Crucially, businesses need to get to grips with paying freelance and contract workers more flexibly.
"Without this change from business, the future of work – where people have the right to choose to work how they want, and businesses can tap into skilled talent as and when they need – will not be possible and we risk falling back into old patterns that existed pre-pandemic. It's clear from our research that this would not be in the interest of business or workers, so it's crucial that innovations continue to come through that support this new way of working and allow everyone in the workplace to get what they need."