July 7, 2017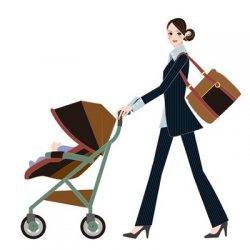 Britain's most family friendly and flexible employers have been recognised in this year's Top Employers for Working Families Awards. Now in their 8th year, the annual Top Employers for Working Families Special Awards from the UK's work life balance charity cover 11 categories across a range of work life policies and practices. Four new sector-specific awards are being introduced this year for the private, public and third sectors; as well as a category for small employers. Sarah Jackson OBE, chief executive of Working Families, said: "In many ways, flexible working and family friendly working have never been more part of the bloodstream of British business. We had a record-breaking number of entries this year, showcasing a wealth of exciting approaches to creating agility in the workplace. Congratulations to all this year's Top Employers for Working Families award winners, singled out because they offer leading flexible workplaces that support the grain of their employees' lives. I look forward to working with them to make work work, for people, families and the economy, so that families thrive and business prospers."
FULL LIST OF AWARDS AND WINNERS
The Direct Line Group best for embedded flexibility award
*           WINNER – Turn IT On
ICT support business Turn IT On actively recruits staff to work flexibly,
innovating to support those who work in non-traditional ways. Flexible
workers are valued and recognised for their efforts.
The Allen & Overy innovation award
*           WINNER – Grant Thornton UK LLP
Advisory firm Grant Thornton has pioneered a flexible approach to family
leave. Their policies recognise that every family is different and
individuals are best placed to choose how they tailor their pay to meet
their needs.
The Carers UK and Centrica best for carers and eldercare award
*           WINNER – Highlands and Islands Enterprise
Public sector body Highlands and Islands Enterprise is working hard to
improve the experiences of its carer population and offers a range of
practical support to suit individual circumstances.
The Deloitte best for all stages of motherhood award
*           WINNER – Dulas
Engineering firm Dulas is bucking the trend in STEMM businesses with its
extremely successful retention strategies for new mothers resulting in a
93 per cent retention rate over a ten year period.
The Cityparents best for all stages of fatherhood award
*           WINNER – Imperial College London
Imperial is enacting cultural change in a traditionally male-dominated
academic institution. Initiatives aim to break down traditional
assumptions around parenthood and ensure fathers can take an equal role.
The best for flexible recruitment award
*           WINNER – Lloyds Banking Group
Lloyds Banking Group has extended its agile approach into the hiring
process. The bank has worked with candidates and managers to enhance
advertising and recruitment practices, enabling flexible workers to
progress.
The Cross River Partnership best flexible working initiative award
*           WINNER – Alexander Mann Solutions
Talent acquisition and talent management company Alexander Mann Solutions
last year launched a global flexible working programme to increase the
take-up and consistency of flexible working.
Best large private sector employer award
*           WINNER – Lloyds Banking Group
Lloyds Banking Group puts flexible work at the heart of its business,
focusing on agile workers, parents and carers.
Best small employer award
*           WINNER – Brand Learning
The judges were impressed with Brand Learning's thoughtful approach to
enabling staff to perform. Its family friendly culture recognises the need
to balance work and home life demands.
Best public sector employer award
*           WINNER – West Dunbartonshire Council
West Dunbartonshire Council's continuing commitment to being the best was
clear to the judges in the steady progress made in its family friendly
provision.
Best third sector employer award
*           WINNER – Inspiring Scotland
The judges were impressed by the way Inspiring Scotland uses time to
compete with private sector organisations who offer bigger salaries. Its
flexible culture attracts and retains high calibre staff.
Case studies of the award winners are available here