September 19, 2019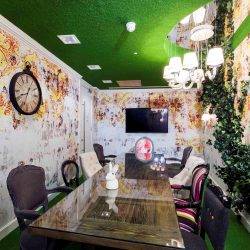 The number of highly paid workers offered some form of flexible working has trebled in the past four years, according to the latest Flexible Jobs Index from flexible work consultancy Timewise. It found that the proportion of jobs with salaries of more than £80,000 advertised with flexible working options is up to 16 percent, compared to 9 percent last year and 5 percent in 2016.
The annual analysis of nearly 5 million UK job ads measures the proportion that offer flexible working options. At just over 15 percent, the proportion of flexible vacancies has grown slightly but this falls far short of the extreme demand in the UK with an estimated 87 percent of employees wanting to work flexibly in some way, according to the report.
The problem is particularly acute for workers trying to move from very low paid part-time jobs into middle-earning part-time jobs. More than one fifth of vacancies in the lowest pay band (under £20k FTE) offer flexible working options (23 percent). But at the next salary band (£20k-£34K FTE), the availability of flexible jobs drops off to just 14 percent.
The report's authors conclude that people get trapped in low paying part-time jobs – precisely because they need that flexibility in their jobs.
However, the Index suggests change is coming. The rate of growth in flexible jobs has actually been fastest amongst higher paid roles. In adverts for jobs paid over £60k FTE, the availability of flexible working has trebled over 5 years, from 5 percent in 2016 to 15 percent now.
Summary of key findings:
The proportion of roles offering flexible working has risen far too slowly from 9.5 percent of all UK vacancies, to 15 percent.
The term 'part time' in particular has an image problem. It is associated strongly with lower paid salary bands but is used less as salaries rise.
Notably in jobs offering £60K FTE+, the availability of flexible working has trebled over the last 5 years, from 5 percent to 15 percent.
Timewise CEO Emma Stewart, MBE says: "The jobs market is completely out of balance for people who need flexible work. More roles are starting to become available at the top end, but for those in low-to-middle income brackets, the number of available flexible jobs is stagnating. This isn't what a fair jobs market looks like. We need to inspire cultural change across the market and convince employers that flexible working, and in particular part-time work, can be hugely successful in all kinds of jobs types and industries that you would not expect."
In a bid to challenge the notion that part-time and flexible only suit junior roles, Timewise has also opened nominations for its 8th annual Timewise Power 50 awards, – which sets out to celebrate 50 highly successful part-time and flexible workers, as well as businesses that make a success of flexible working and hiring. Backed by EY, Dixons Carphone, Lloyds Banking Group and Diageo, nominations are open for 6 weeks, until Monday 4 November 2019 and the winners will be revealed in early 2020.
Image: Office Space in Town in Waterloo designed by Peldon Rose