November 18, 2020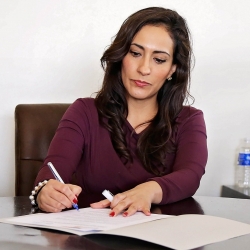 A new study by Zurich UK, claims employers who embrace the flexible working revolution post Covid-19 could boost applications for senior positions from women by 20 percent. The data, which is part of a wider study carried out by the government-backed Behavioural Insights Team, claims that applications from women for management roles surged by a fifth after it promoted its own flexible working hours.
Zurich joined forces with the unit to identify issues that were blocking career progression for women. Last year the insurer became the first company in the UK to advertise all vacancies with the option of part-time, full-time, job share or flexible working.
Coupled with the use of gender-neutral language in every job advertisement, the company saw a 20 percent jump in female applications for management roles, a 16 percent rise in women applying for jobs at the company in general and a 33 percent increase in the number of females hired for senior roles.
Steve Collinson, Zurich's head of HR, said that flexible working can help "tackle diversity and inclusion issues we've all been battling with for many years."
"Embracing part-time and flexible work is not a silver bullet. But we've seen hugely encouraging results, simply by adding six words to our job adverts," he said.
"By offering roles that fit flexibly around family life, employers could open the floodgates to a much wider pool of untapped talent. This will also help women progress into higher paid jobs whilst fitting other commitments around their careers."
"By offering roles that fit flexibly around family life, employers could open the floodgates to a much wider pool of untapped talent."
Between March 2019 and February this year, Zurich advertised four out of five vacancies using the new part-time wording. These are all the jobs that the business deemed viable to carry out under more flexible working terms. Across the board, the adverts attracted more than double the number of applications across both males and females for every role listed. The ground-breaking move also achieved an 8 percent improvement in the feeling of "belonging" among existing part-time employees across the UK business.
Minister for women, Elizabeth Berridge, said: "We want to see more employers embracing practices such as working from home and returners programmes, which can have a positive impact for both men and women.
"Zurich's work in this space has proven how effective a simple change to a job advert can be for workplace equality. It is vital that more employers take this on board as we seek to increase opportunities for everyone in this country."
Zurich's findings come just days before Equal Pay Day on 20 November, the day of the year when women effectively, on average, stop earning relative to men.
Some 78 percent of employers who reported their gender pay gap last year had higher average pay for men than women. Part of the gap is associated with women having more caring responsibilities and being less likely to be able to work full-time, affecting wage progression. Earlier this month, it was reported that the gender pay gap among all employees in the UK decreased to 15.5 percent in 2020, down from 17.4 percent in 2019.
Data released by the Office for National Statistics (ONS) highlighted that among full-time employees the gender pay gap in April 2020 was 7.4 percent, down from 9.0 percent in April 2019. The report said a slightly higher proportion of men than women were furloughed with reduced pay in April 2020 due to the pandemic.
For both genders, the vast majority of these employees were in the lowest-paying jobs; the 10 percent lowest-earners were substantially more likely than the average employee to fall into this definition.
Image by Ernesto Eslava