January 17, 2019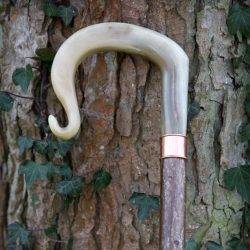 New findings from health and wellbeing provider, BHSF, suggest that home workers struggle to switch off, and this could be negatively affecting their work/life balance. Flexible working provides huge benefits for employees – it means they can avoid lengthy and stressful commutes, work at times that fit them and their families, and focus clearly without other distractions. However, all these positives may be lost if employees continually work beyond their contracted hours, warn the study's authors. Prolonged working outside of hours can seriously affect employees' ability to stay fresh and mentally alert.
Nearly all (92 percent) of the 897 survey respondents said they reply to emails outside of their normal working hours. 44 percent of these respond to emails out of hours every day, and 82 percent responded to out of hours emails at least once a week.
This is an issue for home workers of all ages, but older employees, who are more likely to have senior and demanding roles, have significantly higher out of hours email usage. 34 percent of 18 to 30-year olds respond to emails out of hours on a daily basis, compared with 54 percent of those aged 51 and over. In order for home workers to separate their work life from their personal life, employers need to step in and redefine good working practices for the modern workplace, that take into account current culture.
According to BHSF's survey, just 39 percent of home workers said that their employer had produced any sort of guidance on working remotely. It appears that working guidelines are lagging behind working practices, but if employers were to update their guidelines, their wellbeing strategies could then also be updated to reflect modern working culture, ensuring they are as effective as possible.
Brian Hall, Chief Commercial Officer at BHSF, said: "Over the last few years, workplace wellbeing has risen on the corporate agenda. Employers have introduced many new practices and benefits into order to support both the physical and mental health of their employees.
"Flexible working has been at the heart of many wellbeing strategies, but our research shows that employers are failing to provide remote workers with sufficient guidelines. Ensuring employees can separate their home and work life, including being able to switch off from emails at the end of their working day, is crucial to protecting employee wellbeing.
"Introducing guidelines is good practice to ensure that colleagues understand what is and isn't expected of them, and can be an extremely useful tool to help home workers separate home and work life."