January 18, 2019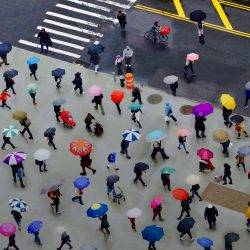 Investment in diversity programmes has become commonplace: 98 percent of companies offer such programs. But that investment is falling far short of the mark: three-quarters of employees in diverse groups—women, racial/ethnic minorities, and those who identify as LGBTQ—do not indicate that they have personally benefited from their companies' diversity programmes. This is one of the findings of Fixing the Flawed Approach to Diversity, a report from Boston Consulting Group (BCG). The report claims that a key impediment to progress is that older men (age 45 or older), who often lead decision making within corporate environments, are underestimating the obstacles in the recruiting, retention, and advancement of female and minority employees by 10 percent to 15 percent, as measured by comparison with the estimates of members of those actual groups: women, people of colour, and LGBTQ employees. This can lead to a misallocation of resources and a lack of investment in programs that could otherwise have the largest impact.
BCG surveyed approximately 16,500 employees across industries and companies globally. Respondents were asked to rank 31 diversity initiatives according to effectiveness. "Our research shows a clear, concerning disconnect between the diversity programs that companies offer and the degree to which employees feel they benefit from those programs," says Miki Tsusaka, a senior partner at BCG and a coauthor of the report. "Corporate leaders need to step back and look at their companies' diversity programs, asking whether those programs are truly effective for all employees, across gender, race, ethnicity, and sexual orientation."
The report claims to highlight several "hidden gem" initiatives that diverse employee groups value and consider to be effective (although non-diverse groups, particularly male employees, deemed these initiatives to be less of a priority):
Visible Role Models, Parental Leave, and Childcare Assistance Are Important for Women. Women have a strong interest in indicators that suggest advancement is possible. They ranked having a visible role model among the leadership team as the 5th most important diversity initiative a company could offer (but this was 17th most important among men). Further, they ranked parental leave 3rd and childcare assistance, such as backup care or onsite child care, 11th (men considered these offerings to be the 10th and 22nd most important diversity offerings, respectively).
A Bias-Free Workplace Is Key for Racially and Ethnically Diverse Employees, Supported by Sponsorship. Racially and ethnically diverse employees look for fairer recruiting and advancement decisions as well as sponsorship programs and individual roadmaps for advancement.
LGBTQ Employees Value A Workplace Free of Bias, Supported by Structural Changes. LGBTQ employees are hoping for real indications of less bias in the work environment, including structural changes such as non-binary gender designations and gender-neutral restrooms.
"Our data also identified a back-to-basics approach when it comes to improving diversity programs, identifying three fundamental prerequisites for organisations to create change," says Matt Krentz, a senior partner at BCG and a coauthor of the report. "These measures include focusing on anti-discrimination policies, engaging in bias awareness training, and removing bias from evaluation and promotion decisions."
To develop and deliver effectively on diversity initiatives, companies need to focus on implementation, exemplified by strong leadership commitment, actions that are tailored to drive change (for example, balancing top-down and bottom-up initiatives), and rigorously tracked KPIs.