March 26, 2018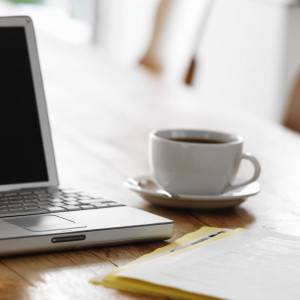 Flexibility in where, when and how people work, including remote work, leads to an increase in innovation, as well as improvements in communication, creativity, productivity and engagement, according to a new study from the Flex+Strategy Group (FSG). This is among the key findings from a national probability telephone survey of 595 full-time employed US adults conducted for FSG by ORC International. The report claims that sixty percent of people who have flexible working options feel they're "more productive and engaged." Only 4 percent said they are less so, with 34 percent feeling their level of productivity and engagement is consistent. The results suggest major corporations including IBM may have gotten it wrong when they cited remote work as a barrier to innovation and collaboration and asked employees to re-locate back to company offices. The research also found a significant lack of training required for successful flexibility.
According to the report, more than one-third of US full-time employees now do most of their work from a remote location, 34 percent in 2017. That's up slightly from 31 percent in 2013 and men remain the majority of remote workers. Regardless of where employees are located, almost all (98 percent) report some form of flexible working.
Of those who do work flexibly, 45 percent feel that flexibility increases their ability to "communicate, create and innovate with colleagues." Only 5 percent report a decrease, with 49 percent saying it remains the same. Further, 60 percent who have flexible work options feel they're "more productive and engaged." Only 4 percent said they are less so, with 34 percent feeling their level of productivity and engagement is consistent.
Remote workers also noted the same performance benefits. Among remote workers, 41 percent feel their flexibility increases communication, creativity and innovation, with only 4 percent reporting a decline. A majority also feels more productive and engaged (58 percent), with only 2 percent saying they are less so.
While almost all employees report having some degree of work flexibility, the majority (57 percent) receive no training or guidance on how to manage it. Fewer reported receiving such instruction than previously – only 42 percent in 2017 compared to 47 percent in 2015. That's a red flag for Yost who notes the investment in training and resources to support flexibility has significant and positive business impacts.
There was a notable difference between those employees who received training and felt their flexibility makes them more productive and engaged (70 percent) versus those without training who also noted an increase (53 percent). Similarly, there was a significant difference between those flexible workers who did receive training and report their ability to communicate, create and innovate increases (53 percent) compared to only 39 percent among those who didn't receive guidance.
More than three-quarters (76 percent) of all respondents feel advancements in workplace technology have made it easier to team up with and communicate with colleagues, and 58 percent said it has made it easier to work flexibly. Employees that received flexibility training were more likely to note those positive views. However, despite widespread availability of collaborative technologies that improve efficiency, most employees (65 percent) go old-school using email, spread sheets and word documents as their "frequently" used tools to update supervisors and colleagues about work progress and performance. Only 17 percent noted frequent use of video/web conferencing and just 8 percent frequently used cloud-based project management software.