March 27, 2018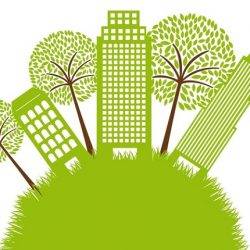 Over 50 influential business leaders from across the construction and property industry have signed an open letter to ministers urging them to introduce policy that will see all new buildings built to net-zero carbon standards by 2030. As a first step towards the 2030 goal, the group calls on the government to swiftly confirm that from 2020 energy performance standards will be significantly improved. Coordinated by the UK Green Building Council (UKGBC), 
the letter
 asks ministers to give the industry medium and long-term policy certainty, to drive significant investment and catalyse innovation.
The letter is addressed to Rt Hon Sajid Javid MP, Secretary of State for Housing, Communities & Local Government and Rt Hon Greg Clark MP, Secretary of State for Business, Energy & Industrial Strategy. It features a large number of notable signatories from across the built environment value chain, including: REITS and institutional investors, volume housebuilders and property developers, manufacturers, engineers, architects and consultants.
Julie Hirigoyen, chief executive at UKGBC said: "The built environment has a huge part to play in reducing the UK's carbon emissions. We recognise this, the government's independent advisors – the CCC – recognise this, and as this letter demonstrates, the industry recognises this.
"Time and again UKGBC members tell me they are looking to Government to provide policy certainty in order to drive investment and catalyse innovation. We have not seen changes to Building Regulations since 2014, and the scrapping of the zero carbon policy in 2015 was both confusing and unnecessary.
"We've heard a lot from government recently on the environmental agenda, with some impressive commitments in the Clean Growth Strategy and the 25 Year Environment Plan. Now it's time for the government to act on those commitments, with the industry's backing, and put policy in place to turn their low-carbon aspirations into reality."