May 9, 2014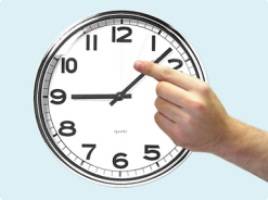 There has been a growing perception that flexible working practices are now commonplace in the workplace. However a recent report from Working Families, a charity set up to help working parents and carers find a balance between their responsibilities at work and at home, suggests this is a myth. Their report reflects growing concerns based on experiences and queries from their helpline that employers are in fact, becoming more rigid. The report suggests that working parents are coming under increasing pressure to give up their flexible working arrangements. It highlights "a growing number of callers to the helpline reporting the family-friendly working pattern they have had in place for years being changed or withdrawn virtually overnight, with no opportunity for them to express their views". Ironically, despite the Government's championing of flexible working it seems the imposition of employment tribunal claim fees could be behind the backlash.
Employees who lose their flexible arrangements could have claims for sex discrimination, for breaches of the Part Time Workers Regulations 2000 or the Employment Rights Act 1996.
There is a growing concern that with the introduction of Employment Tribunal claim fees in July 2013, employees who want to pursue claims based on the loss of their flexible working hours, will in reality be prevented from bringing claims and instead may decide to stay put and continue as best they can to work, whilst also balancing their parenting and caring responsibilities.
The fear is that unscrupulous employers are taking advantage of these changes to alter working patterns without following the appropriate procedures and without considering the impact the changes, will have on their employees.
Working Families is calling for the Tribunal fees to be reduced to a nominal level on the basis that far from preventing vexatious claims being made, the system has in fact simply restricted access to justice for all.  The Ministry of Justice has disclosed there had been a 79 per cent drop in the number of claims issued in the Employment Tribunal in the three months following the introduction of fees. This is a huge reduction and that there is no doubt some potential claimants have decided not to pay the fees (which in some cases are in excess of £1,000, to seek redress)
There is a fee remission system in place if a potential Claimant has difficulty paying fees which can be used in circumstances where they are in receipt of certain benefits or if they are a low earner.  However, in reality, many potential claimants who want to seek redress will still be employed and therefore will not qualify for this on the basis of their earnings.
The Government however is continuing with its attempts to have more employees working flexibly by extending the right to request flexible working in June 2014. All employees with at least 26 weeks continuous service will be given the right to request flexible working.
Employers should consider the advantages of their employees working flexibly and embrace the diversity of skills and experiences that this can bring to the workplace.  Unfortunately, some employers still hold the traditional view that if an employee is not physically sitting at their desk or in their workplace they are not productive and will not be managed properly.
Of course, this can be a very short-sighted view and one that does not match up to the experiences of employers who have successfully implemented flexible working arrangements. As the economy improves employees may also begin to find it easier to look elsewhere to secure a better position.
________________________________________

Pam Loch, Managing Director of niche employment law practice Loch Associates Employment Lawyers and Managing Director of HR Advise Me Limited.