February 18, 2021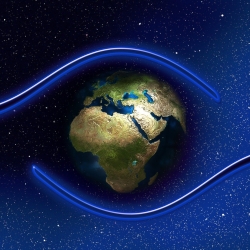 WorldGBC has announced four new companies as signatories to its Net Zero Carbon Buildings Commitment (the Commitment), signalling global industry leadership to decarbonise the built environment and combat climate change. The Commitment now has a total of 132 signatories, with 98 businesses & organisations, 28 cities and six states & regions. The businesses and organisations signed up to the Commitment now account for over 5 million (tCO2e) of portfolio emissions.
The support and ambition from companies such as these is crucial as WorldGBC and its partners build momentum to a historic 'Built Environment and Cities Day' at COP26.
Two of the new signatories, Siemens AG and City Developments Limited (CDL), are active members of WorldGBC's Corporate Advisory Board, and are driving this ambition to accelerate their building portfolios to a net zero future.
Siemens AG
Siemens AG have signed the Commitment as both an owner and tenant of over 2,000 assets to operate at net zero carbon by 2030. The global company focuses on intelligent infrastructure for buildings and decentralised energy systems, automation and digitalisation in the process and manufacturing industries, and smart mobility solutions for rail and road transport.
They will continue to implement a decarbonisation plan that incorporates energy efficiency measures, as well as on-site renewable energy infrastructure and procurement of renewable energy for buildings and industrial processes.
CDL
CDL is a global real estate company with a presence in 106 locations in 29 countries and regions. Already recognised as one of the most sustainable global companies, CDL has formally committed to only owning and developing net zero carbon operational assets under direct control by 2030. They will continue to focus on energy efficiency measures to reduce energy consumption in the design, construction and operations of assets. They will also explore adopting 100 percent renewable energy through on-site production and procurement of renewable energy credits or carbon offsetting as a last resort.
Charter Hall
Charter Hall, is one of Australia's fully integrated property groups with a portfolio of high quality, long-leased assets across the office, industrial & logistics, retail and social infrastructure sectors. With more than 1,300 properties leased to more than 4,500 tenancies they have a longstanding commitment to sustainability and maintain Australia's largest Green Star footprint. By signing the Commitment they have committed to assets under their direct control to operate at net zero by 2030.
Charter Hall will make all assets more energy efficient, invest in renewable infrastructure and renewable procurement, whilst offsetting residual emissions through high-quality carbon offsets.
NEO
NEO is a sustainable real estate group in the Philippines with a portfolio of seven 5-star certified office buildings under BERDE, the country's nationally accepted voluntary green building rating system. NEO has set ambitious interim targets of achieving net zero energy by 2025 and an overall 50 percent reduction of carbon emissions from assets within its direct control by 2030. They will achieve these by developing and implementing a zero carbon programme which utilises 100 percent renewable energy sources and energy efficiency strategies.
The Net Zero Carbon Buildings Commitment
As the leading initiative focused on climate action in the built environment, the Net Zero Carbon Buildings Commitment continues to grow exponentially. Complementing initiatives such as the Race To Zero and Science Based Targets, the Commitment's signatories take action to achieve an operationally net zero carbon portfolio by 2030 or earlier, and demonstrate annual progress via reporting and verification protocols. For eligible signatories, the Commitment acts as a pathway to membership of the global EP100 initiative from the Climate Group. EP100 brings together energy-smart companies doing more with less energy to lower emissions and improve their productivity.
"Science shows we need to move fast to avoid the worst impacts of climate change."
Cristina Gamboa, CEO of the World Green Building Council: "As WorldGBC and our partners work to ensure that buildings take centre stage at COP26 through a monumental 'Built Environment and Cities Day', we are thrilled to welcome more signatories to the Commitment. In recognition of their pioneering market leadership and dedication to net zero, these organisations demonstrate the radical collaboration we need to secure a sustainable and more equitable future. The next step is to show how these targets are applied in practice to build resilience towards the impacts of the climate crisis."
Helen Clarkson, CEO, the Climate Group: "This is the Climate Decade – science shows we need to move fast to avoid the worst impacts of climate change. Around 40 percent of greenhouse gas emissions come from buildings and, if left unchecked, they're set to double by 2050. Big business has a vital role to play in cleaning up the built environment, and improving energy efficiency is key. We welcome Siemens and CDL to the global EP100 initiative for energy-smart companies and look forward to following their progress."
Image by Gerd Altmann