May 3, 2017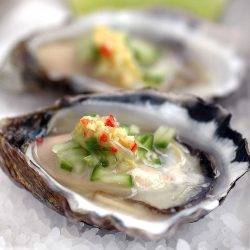 The already cack-handed Brexit negotiations and the ongoing saga of President Trump's 'wall' have ensured that the issue of migration has stayed at the top of the political agenda so far this year. Yet, one potentially significant factor that has stayed out of the headlines so far is the potential for people to migrate digitally across nations and the globe. The World Economic Forum's Global Future Council on Migration, in conjunction with Remote.co, has now published a report into the subject called Mobile Minds: An Alternative to Physical Migration in the Fourth Industrial Revolution. The white paper claims to outline the benefits of, and challenges associated with, cross-border remote hiring. Led by Rajeeb Dey, Tolu Olubunmi, and Sara Sutton Fell, the goal of Mobile Minds is to explore the global impact of remote work as it relates to both the mobility of the twenty-first century workforce and workplace.
"The most commonly cited benefits of remote work tend to centre around bottom line savings for businesses and better work-life balance for employees, which–while powerful–actually overlook the bigger impact this model of working can have on reducing global underemployment and unemployment," said Sara Sutton Fell, Founder and CEO of Remote.co. "By improving the ability to connect companies and workers on a global scale, there is great hope to make employment options more accessible to people who don't have thriving local job markets available to them."
To support this effort, Mobile Minds has outlined actionable steps businesses, governments, and other organisations can take to implement cross-border remote hiring, and start incorporating a model of working that can have a sustainable impact on reducing global underemployment.
"With the fourth Industrial Revolution and the spotlight on global migration policy it's important we take a fresh look at the changing world of work," said Rajeeb Dey and Tolu Olubunmi, co-authors of the whitepaper and members of the Global Future Council on Migration. "Mobile Minds provides an alternative perspective on the role of physical migration and our ability to not only fill crucial skills shortages but also help mitigate against some of the challenges associated with physical migration of highly skilled workers," they concluded.
Topics in the Mobile Minds white paper include:
The benefits of remote and mobile work for companies, including specific data regarding:
Cost savings
Improved productivity
Agility and scaleability
Increased access to talent
Reduced turnover
Improved retention when implementing remote work options
Societal benefits of remote and mobile work:
Global traffic mitigation
Lessening environmental impacts
The social and cultural benefits of bringing people together from different locations around the world
Emergency and disaster preparedness
The challenges of implementing widespread cross-border remote work:
A complex tangle of taxation, employment issues, and labour laws between, and even within, countries
Worker pay and classification issues, such as minimum wages, part-time and full-time status differences, overtime compliance, background checks, employee versus freelance classifications, education and skills gaps, and compensation
Consistency and/or implementation of fair labour standards
Awareness of and sensitivity to cultural differences
Action items to support and grow cross-border remote hiring:
For businesses: tracking and measuring remote work programs
For governments: enacting laws and policies that acknowledge and incorporate the changing landscape of work
For supporting organisations: Offer services that support remote work and cross-border hiring, including education and skill-building initiatives