July 13, 2015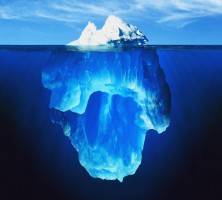 One of the underlying drivers of agile working is supposedly the availability of ubiquitous free Wi-Fi. Yet according to new research, free Internet access may cost quite a bit more than firms might think. The study from Rethink Technology Research, Enterprise Apps Tech and iPass claims that North American and European business travellers spent at least £855 million in connectivity charges while on the road last year. The report, based on data from around 78 million business trips, includes the costs of 3G and 4G roaming data and paid Wi-FI connections that would have been cheaper of paid for in advance. The report is particularly critical of the practice of offering business users free Wi-FI with deliberately slow connection speeds to encourage them to pay for faster connections. It also highlights the well publicised problems of data security.
According to Peter White, Principal Analyst and Founder, Rethink Technology Research: "It may be counter intuitive, but using Free Wi-Fi is one of the most expensive things you can ask your employees to do. There are long periods, like In-Flight, when they cannot work, or where they are wandering around looking for a free connection. Also, around 50% of hotels who say they offer free Wi-Fi charge a premium for a service fast enough to actually work on. Employees forced to go down this route certainly won't be as productive as they should be and they may well feel underappreciated and be more likely to leave.
"Our findings are clear: free Wi-Fi does not provide the simplicity, convenience and security that today's business travellers require," the report notes. "When you consider the impact on worker productivity, the notion of free quickly disappears."
According to the report,  it is surprising to see that level of costs, however noting several factors for the increase: the proliferation of email to more frequently include presentations, video and images; the greater prevalence of cloud applications in terms of email, storage and CRM; a rising use of voice over Wi-Fi; and web conferencing. The impact of the shelving of EU data roaming charges in June 2017 is unlikely to have much effect according to the study. If roaming is abolished, it claims it is "very likely" operators would still charge business travellers an equivalent amount to increase their data plans.