October 19, 2020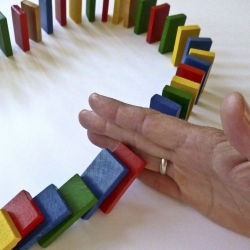 New research commissioned by Workplace from Facebook claims frontline managers are being shut out from making strategic decisions, due to a prevailing disconnect with leaders in HQ. Despite the Covid-19 pandemic highlighting the importance of the frontline and its leaders, managers in this environment have not been empowered to make decisions.
Research conducted just before, and eight months into the pandemic, provides unique insight into the role of frontline managers across the UK, and how their working lives have changed in light of Covid-19. Despite being the ones closest to their customers and the day-to-day of the business, half (52 percent) – down from 57 percent in February – of frontline managers stated they feel authorized to make strategic decisions, versus 75 percent (up from 64 percent) of HQ leaders.
Frontline managers remain an untapped resource for key customer insight, with more than a fifth (23 percent) of frontline managers rarely or never being consulted on strategic business decisions. This lack of input in decision-making and influence is impacting their perceived value, with only 48 percent of frontline leaders feeling valued by their business compared to 64 percent of their counterparts in HQ.
Julien Codorniou, VP at Workplace from Facebook said, "If there is one thing the pandemic has taught us, it's the vital role of frontline leaders and workers. They're at the heart of every organization, relaying vital information from HQ and delivering insights from the customer into the business.
"However, this research has shown us that they're struggling to be heard. With consumer behaviors changing so rapidly in-line with government restrictions, empowering frontline managers with the right information and communication channels will not only make sure the health and safety of employees and the public is prioritized and maintained, but will also ensure businesses can operate productively. Our frontline leaders may be deskless, but they should not be voiceless."
Key findings:
• The disconnect is closing, but not closed: Encouragingly, frontline leaders not only believe the disconnect with HQ leaders has decreased from 56 percent to 22 percent during the pandemic, 58 percent also feel that HQ leaders better understand their work challenges since working remotely. But HQ leaders do not feel the same, with just 24 percent believing they better understand their frontline counterparts after working remotely.
• Importance of communication and today's office-bias: To help address this, frontline (59 percent) and HQ leaders (65 percent) agree on the need to communicate even more regularly. Yet the tools used by the two groups make this difficult today. For frontline managers, texting and calling on personal devices have been the most reliable methods of communicating internally during the crisis. Whereas, HQ leaders have relied on company email (84 percent), compared to only 29 percent of frontline managers. Crucially, more than half (56 percent) of head office leaders acknowledged that the pandemic has highlighted how 'office-biased' their communication approach has been.
• Miscommunication hitting safety and productivity: Differing communication channels means 43 percent of frontline leaders are missing important information from head office, at a time when information sharing on issues including safety is paramount. This is also impacting productivity. Today frontline managers believe they are wasting an average of 394 hours every year due to lack of communication with head office – the equivalent of 11.8 working weeks every year.
Codorniou added: "The key is in prioritizing the employee experience in a way that is inclusive, productive and open to new ideas. Lockdown showed office workers what it's like to work in dispersed teams, and we now have a once-in-a-generation opportunity to ensure everyone in an organization feels connected, invested in and empowered."
"Our frontline leaders may be deskless, but they should not be voiceless."
The 2020 Deskless not Voiceless report suggests that more must be done if organizations want to close gaps in communication, empowerment and culture. By connecting frontline and HQ on a single, shared platform, businesses can start to address the communication gap. But in order to truly make the most of their frontline, Workplace from Facebook calls on organizations to go further and ask themselves how they can begin to foster a culture where greater connection and strategic decision making leads directly to increased empowerment and better business outcomes.
"Just like in sport, great communication and keeping spirits high are important ingredients for running a winning team. The frontline managers are key to this – circulating information, watching out for their teammates and ensuring everyone feels confident working in these new circumstances, and passing on key customer feedback from those on the ground. The goal is always to make sure we are going the extra mile and giving our customers the best moment of their day. Workplace has been great in helping us reopen as safely as possible and making the bond in our team even stronger."
Image by Christine Schmidt