December 10, 2021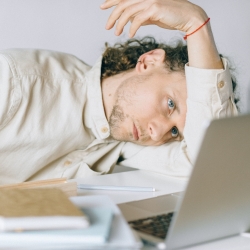 The majority of U.K workers (83 percent) believe that those who work remotely full time cannot meaningfully connect with workplace culture. Just 17 percent feel that time in the office is unnecessary for fostering company culture. These are the findings from O.C. Tanner's 2022 Global Culture Report which analysed the perspectives of over 38,000 employees, leaders, HR practitioners and executives from 21 countries around the world, including over 2,500 from the U.K.
Despite most workers agreeing that time in the office is important, there are differing opinions on how many times per month/week employees should be office-based. The largest segment – 20 percent – believe that two days each week in the office is sufficient to feel connected to the culture, with 18 percent feeling that three days is preferable. 16 percent assert that just one day is necessary, with the remainder split between five days (8 percent), One day every two weeks (8 percent), four days (7 percent) and one day per month (6 percent).
"It's no surprise that workers can see the difficulties of developing a strong connection to organisational culture when fully remote working", says Robert Ordever, MD of workplace culture expert, O.C. Tanner Europe. "Being physically together in the office allows for collaboration, innovation and connection – all harder to achieve at a distance. In fact, the office is vital for facilitating social interaction, storytelling and memory making, all of which nurture a strong workplace culture."
"Being physically together in the office allows for collaboration, innovation and connection"
The Report highlights that in-person office experiences have a number of positive impacts on company culture, increasing engagement by 52 percent and inclusion by 32 percent. And by providing employees with face-to-face opportunities to get to know each other personally, this doubles the chances of them having an improved employee experience and increases staff retention two-fold.
Ordever adds, "For the sake of organisational culture as well as overall business success, it's important that a balance remains between home and office working, avoiding a shift towards total remote working. Offices are now cultural incubators, providing employees with the best opportunity to connect to the organisation, their leaders and each other. Should offices be taken away, corporate culture could be irreversibly damaged."