January 28, 2016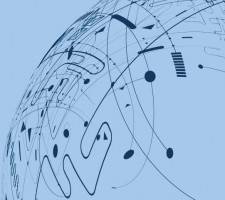 A new report from property adviser Cushman & Wakefield claims to outline the key future property trends for TMT workplaces based on the views of decision makers from global Fortune 500 organisations, architects, designers, founders of start-ups and high-growth businesses. The Future of the TMT Workplace report produced in association with Unwork, identifies the key forces 'driving change and necessitating TMT players to fundamentally rethink their workplace strategies'. These include frictionless growth, engineered serendipity, the 'gig' economy, the pace of technological change, demand for top technological talent far outstripping supply and where to locate in order to succeed.At this week's launch event for the report, a panel of expert speakers agreed that workplaces have a critical for TMT firms to respond to challenges such as the need to attract the most talented tech workers.
Flexibility was a recurring theme at the event – both in terms of workspace design but also the property industry itself, which is often too inflexible according to Juliette Morgan, Head of Property at Tech City UK and member of the Pi Labs team, Europe's first prop tech accelerator launched by Cushman & Wakefield and Spire Ventures in 2015. She added: "Start-ups pay large security deposits if they aren't using coworking space while high growth companies looking to IPO will have lease liabilities costed in. The property industry often frustrates the tech industry."
Sarah Lodge, Senior Real Estate and Workplace Manager at Yahoo, said this wasn't just a problem for start-ups but was something her own company had encountered, with minimum 10-year leases in London a source of frustration in an era when such long-term planning is so difficult.
Paul Lee, Head of Research for technology, media, and telecommunications at Deloitte, said that connectivity would affect how we interact. Within the next five years gigabit connections will become more commonplace but he said predicting how that would affect the tech we will require in five years' time is almost impossible to call.
Architect David Lewis of NBBJ explained that these factors favoured a basic box design with minimal internal walls that provides the flexibility to be repurposed as needed and as technologies and ways of working evolve. Engineering multiple spaces that facilitate different work activities is key for TMT companies, and he predicted increased use of apps that allow workers and visitors to a building to book the type of space suited to the type of work they will be doing that day.
On that point, Philip Ross, CEO of Unwork, highlighted the role 'engineered serendipity' has to play in helping TMT players rapidly develop products and services. By designing workspaces that encourage workers to interact in a meaningful way it is possible to drive innovation and stay ahead of the competition. He said Spotify focuses on 'squads' of 15 to 20 people working together on projects to increase agility and speed to market. He added: "You need a well thought out rationale, not just a funky aesthetic."
James Maddock, Cushman & Wakefield's Head of Global Occupier Services EMEA, said: "The fascinating debate highlighted that occupiers must properly align their workplace strategy with the business strategy. Property is very much a by-product of what the business needs and the critical factor is not the building itself, but the working environment within and how it can drive innovation and growth."
"Our clients recognise the importance of this and value our creative approach to workplace solutions. The report highlights examples of where TMT players have been particularly successful in rising to this challenge."