November 28, 2018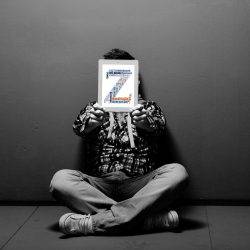 Generation Z, the latest generation to enter the workforce, are more likely to be motivated by job satisfaction and working for social good than by money, a new report claims According to new research from Huawei, in partnership with Chris Brauer, Director of Innovation at Goldsmiths, University of London, based on responses from 2,000 18-25-year olds' across the UK, also reveals that a new tribe of working professionals among Gen Z is emerging, the 'New Working Order'.
This group, which according to the research, represents almost half (40 percent) of Generation Z are a breed of self-starters who are using technology to empower and create their futures, turning passions into pounds by combining education with experience to pursue careers that truly matter to them.
The report argues that members of the NWO have a strong self-starter mentality, with over half (52 percent) admitting that they already have a passion project on the side, with a further 59 percent saying they are hoping to turn this into their main income stream in the next year. Among the NWO, blogging and freelance writing lead the way when it comes to side hustles (33 percent), followed by running themed social media accounts (23 percent) and vlogging (23 percent).
Top New Working Order Passion Projects
1. Freelance writing or blogging
2. Running a themed social media account e.g. Travel focused Instagram channel
3. Vlogging
4. Food or drink side hustles e.g. Running a barista coffee stall
5. Arts and crafts side hustles e.g. selling handmade items at a market stall
The research also claims that the majority of the NWO (85 percent) prefer to combine education with experience to help advance their careers, using digital tools such as YouTube and TED Talks to lead their own creative revolutions alongside their University degree. When it comes to working habits, 85 percent of the New Working Order say the ability to work flexibly is extremely important to them, with the same number (85 percent) believing in learning from failure and valuing collaboration and sharing new ideas (84 percent).
Chris Brauer, Director of Innovation, Goldsmiths University said: "The New Working Order draws on a multi-faceted skillset to initiate action, using both technology and human networks in an agile way that helps them to create. They are innovators, producing ideas at speed and executing them seamlessly, are resilient and responsive to what doesn't work, and iterative so that they can continue to create. The use of smartphones transforms the way this tribe works, allowing for a set of skills and mindsets that fuel the next generation of workers."