November 9, 2017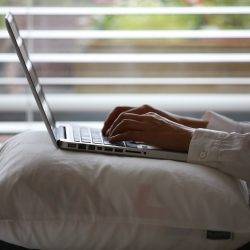 Businesses and employees are calling on the UK Government to provide more protection for those who work in the gig economy. In a survey of nearly 5,000 workers and over 100 businesses by jobs site  totaljobs, 90 percent of employees and 87 percent of employers said that more regulations were needed to protect the rights of gig workers. In addition, 64 percent of employers believe the gig economy's importance will only continue to grow in the next year, as individuals turn to self-employment in favour of more flexible working arrangements.
It's estimated that five million people now work in the gig economy in the UK, representing around 16 per cent of the total full and part-time workforce. 43 percent of businesses surveyed said they already employ gig workers and almost half of those (45 percent) who don't, said that they would do so in the future.
Flexibility helps employers and employees
35 percent of gig workers said they did so because of the greater flexibility it offers compared to the traditional nine-to-five, 32 percent said it's because they couldn't find full or part-time work, whilst one in five (22 percent) said it was to get experience in a different industry.
There are benefits for businesses too. 79 percent of employers said they employed gig economy workers to offer flexibility to their business. 40 percent said it's to fill a gap in the team, and over a third (35 percent) said it's to help them scale their operations up or down.