October 18, 2016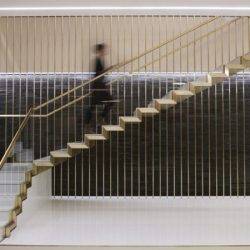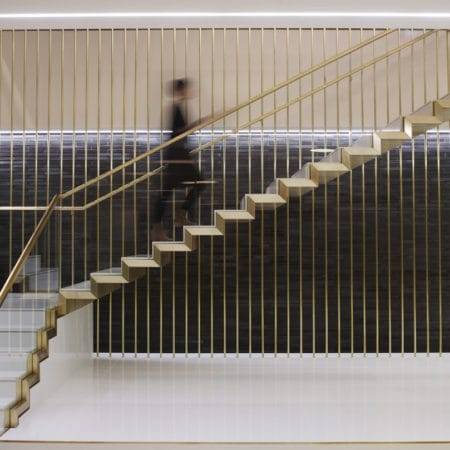 Technology doesn't just transform the world, it reshapes our language. So, we all need to get used to the word uberification as well as the idea of it. Based on the success of the on demand taxi service Uber, the word refers to the way a product or service becomes available to customers on demand via the Internet. Customers book a service only at the point of consumption. This represents an entirely new commercial model and is the defining characteristic of the new 21st Century economy. Uber may have provided the tipping point, going from start up to market valuation of $66 billion in just 7 years, but its success has given us a name for a process that is reshaping businesses and customer experiences across the entire economy, including in the commercial property sector.
This is such an era-defining development that every business must now ask itself whether its products and services are subject to the same tectonic shifts in customer expectations. In the commercial property sector, we are even partially primed for the uberification of the workplace. The outsourcing model and serviced offices might be seen as transitional forms in the evolution towards an on demand response to customer needs. What we need to work out is what happens next.
The signs are already there that change is coming. According to a report from CBRE the number of companies outsourcing their corporate real estate and facilities management needs hit record levels across Europe in 2015, up 190 percent increase since 2012.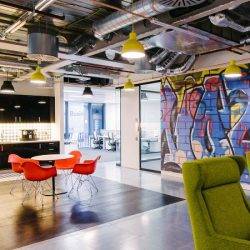 This is in many ways an extension of what has gone before, but it is indicative of a new mindset that will change how and where we work. Some of the key characteristics of the new forms of workplace are starting to crystallise. This includes the fact that the workforce itself is subject to the force of uberification. In the UK, around a fifth of the workforce is already freelance or self-employed and this is just the beginning. According to a recent report from software provider Intuit just 13 percent of British workers think they will be in traditional employment in 2025.
The Intuit report links its findings to the growth of the sharing or on demand economy. It claims that around a fifth of UK employees generate up to £1,500 a week in income from the sharing economy, some in addition to their full-time jobs. Around six percent of people already rely on their work with operators like Uber, Airbnb, Etsy and Zopa for their primary source of income and 17 percent of the entire population now use such services, according to the report. Over two thirds of those gig economy workers surveyed by Intuit agree that they accept that the new normal for them involves no set hours, no set place of work and a greater choice of jobs.
In other words, what we are experiencing is a new era of work that is so profound it will change economic structures and require individuals, firms and governments worldwide to readdress how people work. A growing number of people appear to be aware of this and we are already witnessing rapid expansion of the structures needed to serve it.
The most obvious of these is coworking in which individuals share space in a workplace, often based on a membership fee. Members then use the space on an ad hoc basis as they would a club and enjoy the space not just as a place to work but as an experience and as a way of networking and sharing ideas.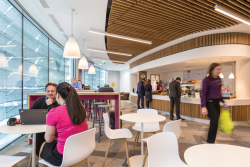 Coworking spaces solve some of the most important practical challenges for the way a growing number of people work. Chief among these are the high rents and long leases that are toxic for the growing numbers of micro-businesses, self-employed and freelance workers in the UK.
For example, start-up tech firms in London face the world's highest property costs and the result is a boom in coworking, according to a report from Knight Frank. The research, undertaken as part of Knight Frank's 2017 Global Cities Report, examines the cost of leasing and fitting-out 600 sq ft of office space in the tech and creative districts of the world's leading cities. Demand for space in Shoreditch has seen start-up office costs soar with Knight Frank calculating 600 sq ft of office space to cost $66,706 per year – the highest of any creative district in the world. The analysis claims that the Shoreditch district of London offers the greatest cost saving for tech businesses that opt to locate in coworking spaces. The cost of occupying four desks in a co-working space in Shoreditch is US$28,933 per annum, a saving of US$37,773, or 57 percent, versus traditional office space.
So it's no surprise that London has rapidly become a global hotbed of coworking. According to the online directory Coworking London, there are currently some 156 spaces in London but the number is rising so regularly that it is presented as a counter on the website. WeWork, the global giant of the sector, offers 11 spaces in London with two new centres set to open imminently. Impact Hub, which opened its first coworking space in London in 2005, now has 86 centres worldwide, 21 in the making and 15,000 members.
The central tenet of coworking that the office is consumed as a service doesn't just appeal to smaller businesses. Larger businesses are starting to take notice of its aesthetic appeal, the way it functions as a collaborative space and, not least, the way it increases the firm's agility. The sign of things to come may be found in the fact that HSBC has just moved 300 staff into a coworking space in Hong Kong. The bank has rented the workstations in WeWork's space as a large scale corporate membership for its digital and transformation team. According to CBRE, the bank is saving nearly £3 million a year with the move and keeping open its options for what to do next.
This kind of thinking has implications both for individual organisations and local property markets. For example, the future of London is the subject of a new and wide ranging collection of essays from Think Tank Localis. In the report, Gerard Grech, CEO of Tech City UK considers the implications of the sharing economy, uberification, coworking and the growth of new technologies such as autonomous transport systems, AI and Big Data.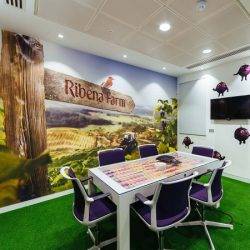 He writes: "What about offices? Why shouldn't they move too? Mobile office pods are already starting to take off and offer a brilliant low-cost concept which suits business people on the move. At Tech City UK, we already do this. Over the last two years, we have moved office space five times and have just moved to Second Home, a fantastic co-working space in East London. New environments bring new experience, with lots of new people to meet. Additionally, remote co-working satellite office spaces will emerge on the outskirts of London equipped with deep immersive communication video and augmented reality technologies, alleviating congestion from the daily commute into central London."
The think tank New London Architecture (NLA) has this month launched the findings and recommendations from its WRK / LDN Insight study on work and workplaces in London and set up a showcase for ideas at an exhibition at the Building Centre in Bloomsbury. The report claims that, as the digital economy continues to expand, new suppliers of workspace are rapidly emerging, from coworking providers to 'fab labs', makerspaces, incubators and innovation centres. The insight study concludes that London needs new ways of thinking and innovative models to support these changes and adapt to the changing world of work.
As for our own business we need to consider the possible impacts of a culture based on a demand economy, and the implications in the way we create and build spaces, potentially bringing in services as and when we require them. This follows the consumer model of trusting the feedback of other user/customers of a service rather more highly, rather than the traditional procurement routes where individual project references are a part of the process but do not comprise the entire score system.
For example, in our quest for perfection in service delivery, will contractors crowd-source essential skills such as joinery, plasterers and M&E based on their ratings from an online app? It is not beyond the realms.
Every business would be wise to consider whether what they do is subject to the forces of uberification, because the chances are that it is.
_______________________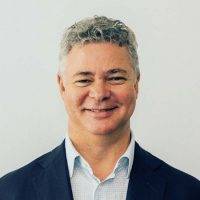 Anthony Brown is Sales and Marketing Director at fit-out firm BW.