November 6, 2023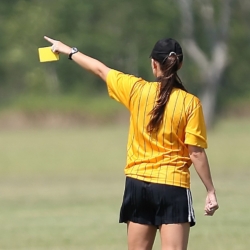 A formal notice has been issued to South Cambridgeshire District Council over its four-day working week trial, because the UK government says it wants 'to ensure taxpayers' money is well spent'. A Best Value Notice, issued by the Department for Levelling Up, Housing and Communities, formally sets out government concerns around the council and whether the trial offers value for money, including the removal of up to a fifth of the authority's capacity. It requests evidence on the trial to consider whether the council is meeting its Best Value Duty, including on: staffing; costs; service delivery; resident feedback; overall performance since the start of the trial; should a four-day working week continue.
The Notice follows repeated requests from the Local Government Minister, Lee Rowley to end the trial, as well as the publication of guidance to the sector setting out why this practice should not be adopted.
"We are extremely concerned South Cambridgeshire District Council continues to experiment with taxpayers' money by offering full time pay for part time work," says Rowley. "We have been clear that the Government does not support the so-called four-day working week and, despite issuing clear guidance, this council has chosen to ignore it. The Government is making clear this needs to end and, although we hope not to have to, we will take further action should that prove to be necessary."
The Best Value Notice is a formal notification of South Cambridgeshire District Council's compliance with its Best Value Duty under the Local Government Act 1999, and will remain in place for six months to cover the remainder of the trial and allow for further analysis.
The Department will review the Notice and determine whether further action is needed. It may be ended early or escalated at any point based on the available evidence. This could include the use of additional powers that the Secretary of State has to request information, or to inspect or intervene in the council.
Guidance issued to the sector last week set out the Government's position that removing 20 percent of a local authority's potential capacity does not offer value for money for residents. It makes clear that value for money for taxpayers is paramount and no further focus should be given by councils on this issue.
The Government says it continues to support an individual's right to request flexible working, which allows individual employees to apply for changes to the hours, timing, or location of work, which is clearly different to a blanket four-day working week on a full salary, across the whole organisation.