October 16, 2017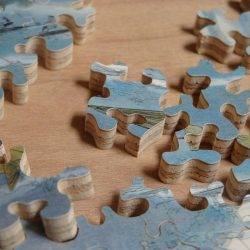 The Government has today announced its plans for how it says it will become 'the most inclusive employer in the UK' by 2020. The Civil Service Diversity & Inclusion Strategy outlines a range of ambitious proposals to achieve this aim, including: building a dedicated ethnic minority programme to improve the representation of ethnic minority staff at the most senior levels across the Civil Service; creating a Diverse Leadership Task Force that will report to the Cabinet Secretary; publishing a data dashboard tracking progress on diversity and inclusion targets by April 2018; establishing a new framework for measuring inclusion; and 'embedding' diversity and inclusion in Single Departmental Plans.
According to the government, the Civil Service has already made significant progress towards increasing the diversity of its workforce. It claims that introducing measures such as anonymised recruitment and making Permanent Secretaries accountable to the Head of the Civil Service for improving diversity and inclusion have made a positive difference to the amount of under-represented groups in the Civil Service.
On gender, whilst 42 percent of current Senior Civil Servants are women, in 2017, 49 percent of all new recruits into the SCS were women. The proportion of women at Senior Civil Service level (42 percent) is now greater than the representation of female executives and Board Directors in FTSE 100 companies (26 percent).
The proportion of ethnic minority civil servants has increased rapidly from 9.4 percent in 2012 to 11.2 percent today, and representation of disabled people within the Civil Service has increased every year since 2010, from 7.6 percent to 9.9 percent in 2017. Only 4.6 percent of Senior Civil Servants are from ethnic minority communities, however, and only 3.3 percent report having a disability.