October 17, 2017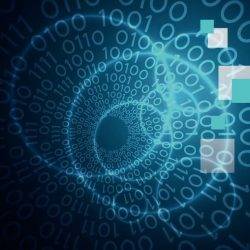 Digital technologies continue to make impressive advances. Internet infrastructure is improving and the usage of digital tools is growing. The social impacts of digital innovation have also become more pronounced in diverse fields. However, progress is uneven across countries, businesses, and within societies. Broadening access to digital opportunities and helping those lagging behind to catch up would increase the benefits of the digital transformation and help ensure they are widely shared across economies and people, according to a new OECD report. The OECD Digital Economy Outlook 2017 says government policy has not kept pace with the digital innovation and transformation of economies and societies led by big technology firms. It calls on countries need to step up their efforts, invest more in education and skills and encourage greater use of advanced technologies like big data analysis and cloud computing, in particular by small businesses, to make the digital shift more productive and inclusive.
"The digital transformation is not happening at the same pace across countries, companies and households, and this translates into unequal opportunities," said OECD Secretary-General Angel Gurría, presenting the report at a meeting of the OECD Global Parliamentary Network in Paris. "We must empower our citizens and businesses for the digital world by providing everyone with affordable access to digital tools and the skills to use them fully." Read the full speech.
Access to the Internet is growing, average speeds are faster and prices are falling. Yet mobile data usage – a key driver of the digital economy as people increasingly use mobile applications for messaging, transport, maps and video streaming services – is growing much faster in some countries than others, with Finland and Latvia in particular pulling far ahead of the pack. In terms of overall Internet usage, 97 percent or more of the population used the Internet in 2016 in Denmark, Iceland, Japan, Luxembourg and Norway while 60 percent or less did so in Mexico and Turkey. Over 95 percent of 16-24 year-olds went online versus less than 63 percent of 55-74 year-olds.
In 2016, 95 percent of OECD country firms had high-speed Internet, up from 86 percent in 2010, with the biggest increases in Mexico, Latvia and Poland. Yet there are big gaps between large and small firms, particularly in Mexico, Greece, Poland and Turkey. Small firms also lag behind in their use of advanced tools such as big data analysis and cloud computing. Download the data in Excel
As well as revealing digital inequalities, the report recommends governments review labour laws, trade agreements and other legislation to take account of job displacement, the emergence of new forms of work and the evolving trade landscape. It calls on governments to also work together to tackle digital security and privacy risks amid increasing concerns about data breaches and security incidents that risk weighing on uptake of digital services.
Other findings in the Digital Economy Outlook 2017:
In 2016, 83 percent of adults in the OECD area accessed the Internet and 73 percent did so daily, up from 56 percent and 30 percent in 2005. More than one person in two shopped online in 2016, up from 36 percent in 2010, and 52 percent of people used e-government services. Two in three users in the EU in 2016 used their phone to go online, up from one in four in 2011.
There were 99 mobile broadband subscriptions per 100 people, nearly one per person, in December 2016, up from 91 at end-2015. Japan led with 152 per 100 people.
The average share of fibre in fixed broadband networks across the OECD area is still low at 21 percent, with shares ranging from 2 percent or less in Austria, Belgium, Germany, Greece, Ireland and Israel to 74 percent in Korea and 75 percent in Japan.
Mobile data usage per subscription has grown rapidly but there are big differences. Usage in Finland (11GB) is 15 times higher than in the Slovak Republic (0.7GB). Latvia, Austria, Sweden and Denmark also lie above the OECD average.
Prices for high-speed Internet continue to decrease, especially for high volume data plans. The average cost of a 200 GB fixed monthly subscription fell 15.4 percent from USD 43 in June 2013 to USD 37 in June 2016 (at purchasing power parity). The cost of a 2 GB mobile plan fell from USD 71 in May 2013 to USD 39 in May 2016.
As of 2014, around 750,000 industrial robots were in operation in OECD countries. Over two-thirds of them were located in just four countries: Japan, the United States, Korea and Germany, in descending order of use. That compares with over 86,000 robots operating in China.
Over 24 percent of OECD businesses used cloud computing in 2016. The share ranges from 8 percent in Poland to 57 percent in Finland. In most countries, uptake is close to 50 percent among large businesses and 22 percent and 32 percent respectively in small or medium-sized ones.
In 2015, around 3 percent of individuals in the OECD area said they had experienced an online privacy violation in the last 3 months. A survey of 11 countries found 41 percent of businesses were using encryption technology in 2015 versus 16 percent in 2005.