July 20, 2015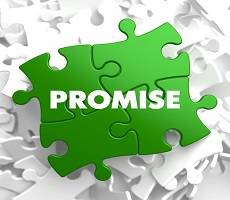 More than 200 businesses from the construction, property and renewable energy industries have written to the Chancellor to reconsider the Government's decision last week to abandon plans to introduce zero carbon buildings. In an open letter to the Chancellor, senior leaders from 246 organisations warn that the policy U-turn has "undermined industry confidence in Government" and will "curtail investment in British innovation and manufacturing". In the Chancellor's productivity plan "Fixing the foundations", George Osborne unexpectedly axed the policy designed to ensure that all new homes built from 2016 meet zero carbon standards – together with a sister policy that applied to all new non-residential buildings such as offices, schools and hospitals from 2019.
According to the letter the resultant weakening of standards will mean future homes, offices, schools and factories will be more costly to run, locking future residents and building users into higher energy bills.
The letter adds that the decision also runs counter to advice from the Committee on Climate Change, "impeding our ability to meet our statutory carbon targets cost-effectively at a time when we should be showing international leadership on this issue."
It continues: "There was a broad consensus in support of the zero carbon policy, which was designed to give industry the confidence it needs to invest and innovate, in order to drive higher energy efficiency standards and low carbon energy solutions.
"Abandoning the zero carbon policy will have regressive impacts and be harmful to British industry."
Julie Hirigoyen, Chief Executive of the UK Green Building Council, which coordinated the letter, said: "The speed and the stealth with which this administration has destroyed some of the long-term policies supporting the renewable and low carbon industries has been breath-taking.
"We have witnessed an unparalleled wave of support from our members and the wider industry who are deeply concerned about how the Government's sudden, regressive and arbitrary decision to scrap the long established zero carbon policy will impact their business and investment."