July 20, 2015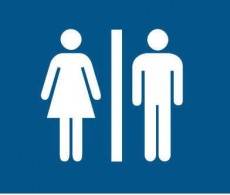 The overwhelming majority of women do not feel they face discrimination at work, according to a new report based on data from 170,000 UK workers. However, the study from the Great Place to Work Institute does identify a number of challenges that women face at work. The report – Women at work. Is it still a man's world? – highlights the need for employers to pay closer attention to the specific differences between men and women's experiences at work, rather than just focusing on overall results. The authors suggest that 'this will help to identify and address any inequalities such as making pay and promotions more transparent and ensuring policies and practices are gender and age relevant'. The study makes clear that it is the combination of age and gender that presents the greatest challenges, especially in ensuring diversity in senior roles.
Key findings of the report include:
Around 87 percent of women and 91 percent of men think there is no gender discrimination in their workplace.
The number of women in executive positions decreases significantly the more senior the role – only 29 percent of executive/senior management roles are held by women compared with 71 percent held by men.
The research found no evidence to support the argument that women lose out on senior roles because they leave employment to raise a family. Men and women actually had similar lengths of service (although this time would have included any maternity leave during employment).
Contrary to the notion that women in senior roles are aware of the pay gap and are actively working to change this, the research shows that the more senior the position the more likely women are to agree that their pay is fair.
Despite women being less satisfied with gender fairness at work, the research found that generally women seem to accept the situation. Reasons for this are likely to include:
Accepting the pay gap as a de facto situation so they don't see it as discriminatory.
Lack of transparency over pay.
Women are more reluctant to ask for a pay rise.
Women derive more satisfaction from the softer, social aspects of work such as team work and feeling part of a 'family' which could provide some compensation for the lower financial benefits.
It suggests that  organisations may need to focus on flexible working and child care programmes to keep their talented women in the 35-44 age group; expectant dads may welcome workshops just as much as women. Some employers offer Women Networks. These offer a range of support such as career coaching, role models, help with image and a whole host of other female-friendly opportunities to encourage women's career development.
Tom O'Byrne, Great Place to Work CEO said: "Despite the legal requirement to ensure gender equality in the workplace, many organisations are unaware that for many employees the reality is different. Gender equality is important as it helps build a strong workplace culture which research shows drives engagement and productivity. This report will help organisations better understand what's going on in their business at a deeper level and do something about it, so that all employees have the chance to reach their full potential, as well as making the organisation more attractive to potential employees."
Marianna Roach, author of the report and Great Place to Work head of research, said: "Employers need to pay closer attention to the specific differences between men and women's experiences, rather than just focusing on the overall results. That will help them identify and address any inequalities such as making pay and promotions more transparent, and ensuring their policies and practices are gender and age relevant. For example, organisations may need to focus on their flexible working and childcare programmes to keep their talented women in the 35-44 age group; expectant dads may welcome workshops just as much as women. Some employers offer Women Networks. These offer a range of support such as career coaching, role models, help with image and a whole host of other female-friendly opportunities to encourage women's career development."