January 10, 2017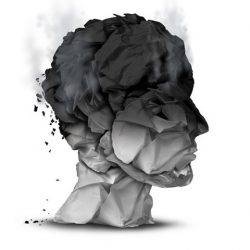 Prime Minister Theresa May has announced a package of measures to address mental health support in schools, workplaces and communities. The plans, which aim to help ensure that no one affected by mental ill-health goes unattended also includes a new partnership with employers to improve mental health support in the workplace. The Prime Minister has appointed Lord Dennis Stevenson, the long-time campaigner for greater understanding and treatment of mental illness, and Paul Farmer CBE, CEO of Mind and Chair of the NHS Mental Health Taskforce, to drive work with business and the public sector to support mental health in the workplace. These experts will lead a review on how best to ensure employees with mental health problems are enabled to thrive in the workplace and perform at their best. This will involve practical help including promoting best practice and learning from trailblazer employers, as well as offering tools to organisations, whatever size they are, to assist with employee well-being and mental health. It will review recommendations around discrimination in the workplace on the grounds of mental health
Responding to the Prime Minister's announcement on supporting mental health, Sean Duggan, Chief Executive of the Mental Health Network, said:
"The Prime Minister's welcome vision for mental health reflects our members' own experiences on the front line where it is clear that greater parity alongside physical care would be an effective way to begin improving public health.
He added: "Increasing the public's own awareness and acceptance of mental health is also an important step in helping people to seek help at the earliest time."
Commented Ann Brown, head of people at KPMG: "It is extremely encouraging to hear the Prime Minister acknowledge that more needs to be done to help those with mental illness.  One in four people in the UK experience mental health problems each year, many of whom suffer in silence.  Employers must take the issue of mental health in the workplace seriously in order to ensure their employees feel supported and able to do their jobs."
Paul Farmer, Chief Executive of Mind, the mental health charity, welcomed the announcements around a focus on prevention in schools and workplaces and support for people in crisis.
He said: "The proof will be in the difference it makes to the day-to-day experience of the 1 in 4 who will experience a mental health problem this year. Mental health is everyone's business and we need to see sustained leadership to make sure services and support improve for all of us with mental health problems. Having been neglected for decades, we need to see it made a priority for decades to come to make sure everyone with mental health problems can live the life they want to lead."