January 11, 2022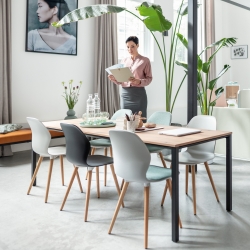 The last 18 months have seen unprecedented change. Covid-19 has forced people to re-evaluate every aspect of their lives, including their career. As a result, we've seen a surge in workers taking charge of their careers and leaving their jobs as part of the so-called Great Resignation. Recent data from the ONS shows that there were nearly 1.2 million job vacancies in the UK this quarter, with 15 of 18 sectors reporting record numbers.
With these huge changes in the jobs market costing employers an average of £25,000 per worker, how can businesses turn the 'Great Resignation' into the 'Great Retention?'
Organisations can't rely on pre-pandemic thinking – rooted in the idea of the 9-5, office-based working day – to address complex challenges around the Great Resignation.
This is because employees are feeling and acting very differently after Covid-19. Our research shows that a quarter of employees aren't feeling a sense of belonging at work. That's making retaining talent and driving peak performance much more difficult.
People are seeing health and wellbeing benefits as a must-have rather than a preference
This is partly because people are demanding more from their employer on a range of issues. Almost half of UK workers believe that employers could do more diversity and racial discrimination, for example, with 58 percent of those from BAME backgrounds agreeing, according to Culture Shift.
They're also seeing health and wellbeing benefits as a "must have" rather than a preference. This is particularly the case among women and parents, reflective of the higher stress levels they've suffered over the last eighteen months.
63 percent of mothers and fathers reported that the 2019-20 school year was extremely stressful due to Covid-19, while 77 percent of parents of children aged 8-12 reported feeling stressed due to ongoing uncertainty.
These statistics illustrate that employers need to do more to support these groups specifically and manage any new expectations they might have around flexible working. Part of this is about nurturing a new approach to management – one that puts empathy and inclusion at its core.
Managers can have an impact
No group can create a more sustained and immediate impact on inclusion than frontline managers. Across 1,600 teams, we looked at how direct reports view their managers and how this shows up in team outcomes.
We learned that managers are amplifiers. Any struggles they experience seem to have a ripple effect that can quickly reverberate across their teams.
If teams perceive their managers to have low emotional regulation, performance level across the whole team falls by 20 percent. When managers aren't doing their job correctly, the entire team suffers, and this includes fostering a sense of inclusion. This pressure also feeds into the Great Resignation.
Our research also found that BetterUp members in the UK who receive inclusive communication not only feel more strongly connected to their immediate team (by 32 percent), but also feel a greater sense of belonging (by 15 percent) and perceive that their organisation cares about their wellbeing (by 14 percent).
Managers also need to consider how the pandemic has affected underrepresented groups in different ways. Our study found that minorities are 1.6X more likely to have low belonging than their peers in other groups, which is a leading indicator of intent to stay.
Women tended to have statistically significantly lower wellbeing by 3 percent. When women feel supported by their leaders, they see a 17 percent boost in mental fitness, and parents experience a 28 percent boost in wellbeing.
So, it's important that managers aren't just inclusive, but that they're also able to adapt to the needs of different groups, knowing when some people might need more support than others.
But what does this inclusivity involve?
It's about seeking out and respecting the opinion of others. It's about tailoring communication to the individual rather than all-company decrees on mental health policies, which can leave some people feeling excluded.
And it's about investing in proven techniques designed to reassure and develop employees, such as individualised coaching and mentoring sessions.
Seize the hybrid working opportunity
More organisations, such as Apple, Shopify and the Civil Service, are adopting hybrid working models, where employees operate from their desks at home and in the office.
This is having a range of psychological effects. Those coming out of remote work and back into the office full time appear to be more resilient, whereas people who've been used to switching between their homes and offices for longer could be seen to have a wellbeing advantage, according to our research.
There's an opportunity to be grasped to build a happier, more resilient workforce
Clearly there's an opportunity to be grasped to build a happier, more resilient workforce. However, it is vital that leaders and HR professionals address the new diversity ushered in by hybrid models – working arrangements.
People need to be respected whether they choose to work from home or come into the office. Organisations should avoid treating those they can "see" in a different way from those operating remotely. This risks an unhealthy culture of presenteeism and divisions between home and office workers. Every single person must be treated with respect.
This is because employees look for a lot more than just pay and achievement. They often expect to find meaning and purpose, be cared for, be provided opportunities to grow as a person, to find belonging and have access to support for a variety of facets of wellbeing. This applies whether they're operating from home or coming into the office.
The rise of hybrid working represents an opportunity for leaders in every organisation to define what work will look like and reform their leadership styles. Otherwise, the psychological resilience and wellbeing advantages it offers could be squandered.
If we have learnt anything from the pandemic, it's that change is persistent, and teams and organisations must constantly adapt.
Retaining employees in the face of a Great Resignation will come from considering wellbeing needs, establishing open and safe communication and leaders proactively striving towards a positive company culture.
If organisations don't take this moment to support their leaders to develop these skills, they risk losing their most powerful asset – their people.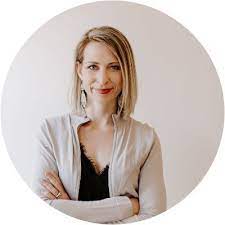 Erin Eatough, PhD is a Director at BetterUp and an occupational health psychologist who has published research on employee wellbeing in over 30 outlets such as the Journal of Applied Psychology and has been featured in media outlets such as Harvard Business Review. Erin currently serves BetterUp in translating data to insight and helps to bring the science of BetterUp to life through content marketing. Erin received her Ph.D. in Industrial-Organisational Psychology from the University of South Florida.