September 13, 2023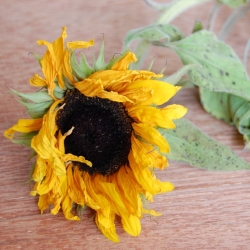 A new report from Siemens Infrastructure claims that there is limited agreement amongst businesses on how best to progress towards a decarbonised and resource-efficient world and under half expect to meet their net zero targets based on current thinking. According to the Transition Monitor 2023: The Great Divide on The Path to Net Zero report, whilst more than half of those surveyed believe the infrastructure transition is accelerating in their region, a quarter of senior executives said that progress on decarbonisation is "too slow", while 29 percent believe progress is "coordinated", and 31 percent describe it as "on target".
The study set out to measure the current state of the infrastructure transition, including developments within the systems, services, buildings, and structures that are needed for industries, cities, and countries to function effectively. Data was collected through a global survey of 1,400 senior executives from 22 countries, as well as a series of in-depth interviews with leaders and experts.
The guiding principles behind the research outlined in the report include the necessity of the infrastructure transition to have a positive impact beyond decarbonisation. Secondly, smarter infrastructure integration is mandatory to affect change. Finally, action must be undertaken urgently and at top speed to avert disastrous global consequences.
Key findings:
Change is not happening fast enough at the regional (country) level
Despite the acceleration of the infrastructure transition, faster progress is needed at the regional (country) level to support a low-carbon world. Energy is a key priority as almost three quarters of global greenhouse gas emissions come from production, use and transportation of energy. According to the report, less than 10 percent believe their region (or country) to be "advanced, fully integrated, full-scale" on major energy goals of the transition. According to McKinsey2, to decarbonize the world's energy system would require an estimated USD 275 trillion to make deep changes to electrical power generation, distribution, and consumption. Regulatory authorities are seen as having the greatest responsibility here (according to 31 percent of respondents), closely followed by the ultimate owners of assets, investors/shareholders (25 percent). Businesses (17 percent), politicians (13 percent), and citizens (13 percent) are all described as having some responsibility, but significantly less.
Decarbonisation is a competitive advantage for cities
In the fight against climate change, cities have a major role to play. In the survey, half of respondents (51 percent) believe that being ahead in decarbonisation is a competitive advantage for a city. Decarbonising mobility, including public transport networks and commercial and private vehicles is a priority to reduce emissions. 45 percent of respondents feel their cities have made progress to encourage the use of public transport. However, according to the report, 44 percent also believe that the privatization of public transport would speed up decarbonization. In terms of feasible mobility policies, 46 percent of executives believe that subsidies or taxes should be used to make electric cars cheaper than combustion engine vehicles. Currently, the lack of charging infrastructure was found to be the biggest barrier to widespread adoption of electric vehicles.
Only 40 percent of organisations expect to reach decarbonisation targets this year
Businesses are under pressure to decarbonise their business models, assets, and infrastructure. According to the report, nearly half have targets for Scope 1 and 2 emissions (47 percent). Only 40 percent think it is likely that they will meet their targets for the year ahead and just 44 percent expect to meet their 2030 targets. The report indicates that there could be a correlation between confidence in organisational growth prospects and confidence in decarbonization targets.
Another key area of consideration for businesses is their buildings. Only 37 percent of respondents rated their organization as mature or advanced in improving the energy efficiency of facilities and buildings, and just 30 percent said the same for electrification and/or decarbonization of heating and cooling. There is, however, hope that businesses can leverage innovative solutions to enhance their performance and sustainability of their buildings without the need for extensive new construction, but progress needs to be quicker.
Technology and digitalization to accelerate the transition
The report indicates that technology and digitalisation are key levers of a successful infrastructure transition. This is expected to have the biggest impact on decarbonisation, resource efficiency and wellbeing over the next three years. Key technologies that could have the biggest positive impact include AI-driven predictions and automation, virtual and augmented reality, and 5G mobile networks. According to nearly half of respondents, digitalisation has significant or massive potential to support progress in energy efficiency (48 percent), productivity (46 percent), and decarbonisation (45 percent) within their organisations.