January 23, 2023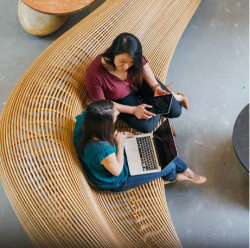 More than half of UK employees did not believe they would return to office based work full time in 2022, according to a survey by GlobalData. The poll from the analytics company which focuses its research on the insurance sector  suggests that increasing consumer demand for flexible working models presents both challenges and opportunities. GlobalData's survey, conducted as part of research for its Insurance Intelligence Center, indicates that only 40 percent of those surveyed anticipated a return to the office in 2022.
The report claims that one of the pandemic's most significant long-term repercussions is the transition to remote working in 2020, which shifted working to a hybrid/flexible approach in 2021 and beyond. The results of the poll suggest that a more complex situatio0n has arisen.
The survey also suggest that some businesses are valuing flexibility more now than they did before the outbreak due to the economic challenges. Some businesses sought rolling, one-month rental agreements during the height of the pandemic to lessen the impact of lockdowns on employee attendance.
Guillaume Anns, Associate Insurance Analyst at GlobalData, comments: "Around a third of employers adopted a hybrid working model in 2022, an increase from 2021. Staff are demanding flexibility, making working full time in an office environment a less viable option. With the incoming recession likely to put further pressure on expenses, more businesses are likely to scale down and reduce their insurance cover in the process."
Anns concludes: "Overall, if businesses decide to scale down and lower their cover, due to changes in workplace behaviour, it will deliver challenges for insurers. Businesses wanting to relocate will likely review their insurance options rather than renewing with their current provider, given tightening budgets for 2023. As a result, there will be additonal pressure for insurers to meet the needs of these consumers if they want to retain them."