July 6, 2017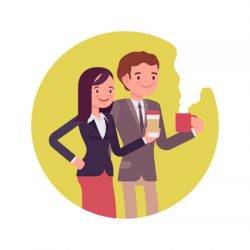 Employees in companies with nine members of staff or less are most likely to 'love' their jobs and are more likely to take personal pride from the companies' achievements, and to stay there long term a new report suggests. Almost 1 in 3 (31 percent) of workers in businesses containing a maximum of nine members of staff said they "love" their jobs – according to a new survey of 1,220 workers, commissioned by the One4all Spotlight Awards, a free to enter awards scheme that rewards exceptional staff in the UK workforce. By comparision, those in companies with the largest workforces – more than 500 members of staff – were the least likely to love their jobs, with just 15 percent claiming this is the case. Workers in microbusinesses – those with 9 or fewer employees – were also the most likely to say they plan to stay with their current employer for the rest of their working lives, with 18 percent saying they feel this way. They were also the most likely to take a sense of personal pride in their company's achievements (23 percent).
Declan Byrne, UK managing director at One4all Rewards, said: "Clearly, many people find working in a small business incredibly rewarding – often these workers in these kinds of businesses will anecdotally say they find they have a greater sense of autonomy and more varied roles – and as such, they will go the extra mile for their employer's. But it's especially interesting to see the level of loyalty they feel towards the company they work for, too.
"In small businesses, finding the budget to provide tangible rewards for deserving staff can be difficult, which is why we have created the Spotlight Awards – to provide small businesses with a completely free way of nominating their star employees to receive both industry-wide recognition and a tangible token of their gratitude."
For more information click here.