June 29, 2022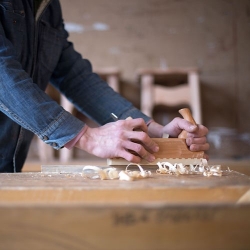 Nine in ten UK employees have, or would be interested in a second job, as the COVID-19 pandemic and cost of living crisis sees hard up workers keen to increase incomes and turn hobbies into enterprises according to a poll in Benenden Health's 'Workforce of the Future' report. It claims that almost one in three employees in the UK currently have a second occupation (29 percent), with half of these taking up their additional role during the pandemic. Meanwhile, another survey, from Culture Amp claims that six out of ten employees in the UK believe that their employers should help with the rising cost of living.
As individuals consider the impact of the increased cost of living, and re-evaluate what they want to get out of their careers, more than a third (36 percent) revealed that they are interested in taking on a second job purely for the additional income and a further quarter (23 percent) said they would like to do so by turning a hobby into a personal enterprise.
These findings come against a backdrop of growing concerns around the nation's financial wellbeing, with this revealed to be the second most important health or wellbeing concern for households in the next 5-10 years – behind mental wellbeing – with a third (31 percent) of respondents revealing financial wellbeing to be the most significant challenge that they face.
With the survey of 2,000 UK employees revealing that more than half of workers have changed their feelings towards work as a result of the pandemic (55 percent) and that only a fifth of workers don't have plans to leave their current job, Benenden Health is encouraging businesses to consider their approach to recruiting and retaining talent, with a focus on the mental and financial wellbeing support they are able to offer.
The Culture Amp research suggests that three quarters of the UK workforce is now troubled by rising living costs, with women considerably more worried (84 percent) than men (57 percent). Younger employees are particularly worried with eight of ten 25-34 year olds feeling the pinch while only around two thirds of over-55s are troubled by the price crunch.
Adding to employee concerns, half (50 percent) of the respondents (53 percent women and 45 percent men) are worried at how the state of the world might impact their employment prospects. The survey of 1,052 full-time employees, carried out in May 2022, sets out what it claims are the employee engagement and longer-term development challenges facing HR professionals today. The data reveal suggests rising stress levels, particularly for women, and vivid contrasts between genders over whether or not they display their emotions as people seek greater psychological safety at work.