March 20, 2020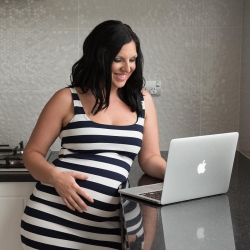 How supportive are you of your employees' wellbeing? New research from CV-Library claims that two-thirds of Brits (61.7 percent) say being happy at work is the most important part of a job, but 87.9 percent feel their employer could do more to improve morale in the workplace.
What's more, the study, which surveyed 2,300 UK professionals, suggests that Brits think being happy is more important than salary (22.1 percent) and location (15.5 percent) when it comes to work. Interestingly, being happy in their job was also more important for women (66.4 percent) than men (58.7 percent), as well as for 55-64-year olds (66.9 percent) and 45-54-year olds (64.8 percent).
Lee Biggins, founder and CEO of CV-Library, comments: "It's incredibly important for employees to feel happy at work, not only for their personal wellbeing, but also for your business output. Long-term unhappiness simply isn't sustainable or healthy for the mental health of your employees and it can impact their productivity and efficiency.
"So, if you think you're doing all you can to keep your staff happy, you may want to think again. You can improve morale across the whole workforce by scheduling in regular check-ups and meetings, offering the right perks and encouraging a healthy work-life balance. You want to create a company culture that everyone, yourself included, wants to be a part of."
"If you think that offering a pay rise will settle any unwanted issues, then you're in for a nasty surprise."
The research also claims that 62 percent of professionals feel happy on a regular basis. Indeed, when asked what contributes to their happiness, 67.7 percent state that their family is the biggest contributor. This is followed by their love life (52 percent), friendships (42.5 percent) and health (36.2 percent). Interestingly, money (27.3 percent) and work (20.8 percent) play less of a part. However, when asked what makes them feel unhappy, over a quarter (27.4 percent) said work is the main reason.
Biggins continues: "If you think that offering a pay rise will settle any unwanted issues, then you're in for a nasty surprise. Everyone is driven by different factors, so you'll need to tailor your approach to each individual. Whether it's offering flexible hours to an employee with a young family, or setting up buddy systems for new starters who want to have friendships at work, you can make a huge difference to the happiness of your staff.
"That said, it's important to remember that you can't keep everyone happy, all of the time. If an employee decides to leave the business, you shouldn't fret for long, as there are plenty of ways to attract new candidates to your vacancies."
Image by shaila19