November 18, 2016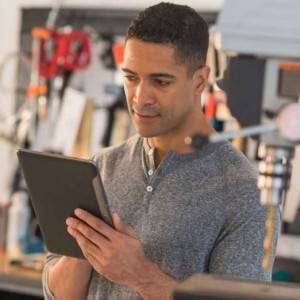 One of the effects of the UK's falling unemployment levels is that HR Directors risk becoming so consumed with issues of talent retention and hiring that they are unable to plan effectively and build a long term strategy for their business, especially when it comes to key emerging issues such as the digital workplace. While the latest ONS statistics show that UK unemployment fell by 37,000 to 1.6 million in the three months to September, hitting an 11-year low, in an anonymous survey carried out by The Curve Group, 92 percent of HR Directors say re-designing their organisation in response to the emergence of the digital workplace, new entrants and a flat economy should be their main priority, but only 44 percent feel able to do so.
This is because 48 percent don't have access to the talent in their organisation to make the required changes and 50 percent are bogged-down with managing more administrative and non-strategic tasks such as recruitment and short term pressures in the business.  Two in five HR Directors agreed that managing talent acquisition and ensuring staff retention remains in their top daily priorities.However, nearly half of the survey – 44 percent – said this was not the ideal balance of their time, and that they felt more time should be given to long term strategy, making their marks in the business, and innovating.
From this research, it becomes clear that HR departments and businesses around the UK are feeling pressured when it comes to talent recruitment and staff retention. Previous research has found that 36 percent of employers are unable to filled skilled positions, which means that talented staff are in high demand, even if those people are currently in roles. This is putting a lot of pressure on HR Director's time and focus in the office, both when looking for replacement staff for vacated positons and in seeking to look after skilled employees to stop attrition.
As a result, HR departments around the country are beginning to respond; with 81 percent of businesses either keeping HR budgets the same in 2017, or increasing them. At the same time, over half (55 percent) already outsource functions in HR and a further 25 percent said they would be outsourcing more functions in the next 12 months.
Lyndsey Simpson, Co-Owner of The Curve Group, says: "A HR Director that is consumed by the day-to-day loses track of the long term value HR can be adding to a business. We have a shrinking, aging population, record low birth rates and by 2020, a shortage of 40m university educated workers across the western economy.The fight to find skilled talent is only going to worsen in the coming years. For our HR Directors, improving the company culture and being a source of strategic direction to the organisation should be a priority. Freeing HR Directors from the day-to-day will allow them to focus on innovating their company before it's too late."