May 14, 2014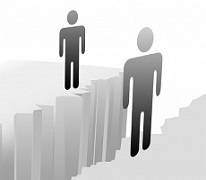 One of the main themes at the ThinkFM conference yesterday was the acknowledgement that facilities management and HR need to break down the silos that often exist between the two disciplines. This was the message of Chris Kane, CEO of BBC Commercial Properties, who explained that the British Institute of Facilities Management will be collaborating with the Chartered Institute of Personnel and Development on a number of projects to investigate how both communities of professionals are evolving and adapting to the changing workplace. It marked the end of a conference which began the day with a talk by Peter Cheese, the CEO of the CIPD, who remarked that both professions were in the business of getting the most of people in the working environment and why it is vital that those tasked with managing these key resources within organisations need to work together to maximise the value of its workforce.
"There have been numerous conversations about the evolution of the workplace but we wanted to make sure that the views of these two vital communities of professionals are brought together," said Gareth Tancred, chief executive, BIFM.
He added: "We want them to share their thinking and work together to bridge the gap between people and place as we aim to add to the next instalment of the workplace's evolution.
"Working with CIPD forms part of our strategy of bringing the right people from outside of the FM profession to analyse, debate and challenge the latest thinking that impacts on the world of business, the economy and wider society."
Peter Cheese, chief executive, CIPD, said: "The very nature of work is changing. The unprecedented scale and pace of change in the economy and the world of work means there is a critical need to ensure the ways we work, our workforces and workplace cultures are fit for today, and drive performance and growth for the future. Workforces are more diverse, with greater flexibility demanded on the part of both employers and employees, bringing new challenges and opportunities in workforce planning.
"The physical workplace is one of many factors in modern management and work that needs to adapt, with business leaders needing to continually innovate and challenge conventional wisdom about what drives performance and engagement. That's why we're pleased to be working with our colleagues in the facilities management industry to explore the issues, and to find solutions to the challenges they bring."
The two organisations have a roundtable planned with leading thinkers from both disciplines in the coming weeks as well as a number of community based discussions that will draw views from both HR and facilities management professionals on the significant challenges in the changing world of the workplace.