November 26, 2019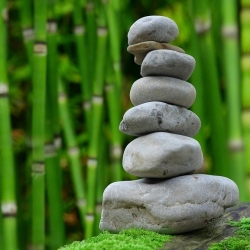 Ambius has published its latest annual report (registration) which claims to highlight the top trends in office design for 2020 and beyond. It suggests that the new year will see a continued evolution in the understanding of the human-centric workplace with designs that improve employee performance and wellbeing, integrate innovative technologies, offer multi-functional capabilities, and facilitate an inspiring and engaging environment for top talent.
Other suggested trends for the coming year include dynamic, community-oriented spaces. Workplace designers are focused on incorporating flexible amenities to create multi-functional spaces that adapt to real-time business needs. Biophilic elements such as wood and plants are seamlessly incorporated into office design as work environments shift towards human-centric, environmentally conscious spaces.
The report also foresees hospitality-inspired coworking spaces that are "reimagined for impactful experiences spearheaded by innovation". Incorporating features such as restaurants, relaxation spaces, and social hubs that inspire occupants and encourage social interaction. Another macro trend the report claims to identify is the next wave of "wellness-inspired, sustainable design focused on designing a harmonious relationship between nature, buildings, and the people that inhabit them".
Image by Elias Sch.