November 11, 2021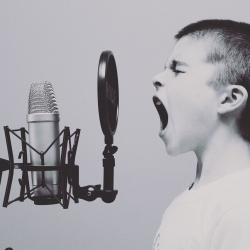 Huge swathes of workers have been returning to the office in recent weeks – many for the first time in almost two years. A significant number of companies, however, will never return to the pre-pandemic 'normal' of a five-day office week and will instead integrate hybrid working permanently. According to the CIPD, 40 percent of employers expect more than half their workforce to regularly work from home after the pandemic has ended. 
With remote and hybrid working models expected to grow and evolve for years to come, there is an opportunity for Communication Service Providers (CSPs) to shape future working lives. CSPs have already played a key role in supporting the transition towards hybrid working, providing the necessary connectivity and services for companies to digitally transform, and for employees to safely work in socially distanced locations.
CSPs are at a crossroads, however. Before the pandemic they faced a period of stalled growth due to increased competition from tech giants, average revenue per user (ARPU) deterioration, higher customer churn, and rising costs to acquire new customers. There is a clear opportunity for them to establish themselves as a key cog in the transition to a hybrid life but, if they miss out, they face a difficult struggle to stay relevant. Here are four steps for CSPs to become a long-term partner to hybrid employers:
Reshape the narrative
Many of us have become more reliant on our digital devices since the pandemic started. They have been our lifeline, helping us to work, play, and stay connected. However, it's usually the entertainment and streaming brands that get the credit, rather than the CSPs that provide the connection to these distractions in the first place.
CSPs need to re-assert their position – among both consumers and business decision makers. It's time to reinforce their value in the ecosystem and be positioned as the lynchpin for all future hybrid working needs. This will help them to initiate higher-level conversations and communicate their broader capabilities to target customers.
Maximise home data insights
Our homes have taken on a multi-purpose role during lockdown. We have become far more demanding of them and spent significant sums of money – structurally, aesthetically, and digitally – to make sure they work for us and our changing needs.
Even as restrictions ease, the connected home is likely to play a key role in our lives. CSPs have an opportunity to use the insight they've generated over the last 18 months about how people live and work at home. This means analysing data on how people are living and working and striking new partnerships to meet and exceed their needs – both personally and professionally.
It's vital for CSPs to capture data effectively and use it to enhance user experiences. This will help them to be a part of the major moments of the connected home of the future. This could be anything from enabling consumers to stay home to enjoy the latest blockbuster movie release on the latest smart TV or fuelling the fitness craze through the latest at-home gym equipment that hits the market. CSPs can enable all this to happen, while generating further data to enhance their service or sell to third parties to increase their growth and value in the marketplace.
Make the home an office
For many, the ideal working environment is now a single purpose and separate space. People want to shut off distractions to get work done or shut off work to enjoy their life at home. Whereas during the pandemic most people were happy to 'get by' when it came to working from home, with makeshift desks and offices set up, this is no longer the case. People now expect equipment, services, and supplies to make their remote work life run as efficiently and productively as it would in the office.
Again, partnerships will be key – IT security companies, for example, can help replicate the rounded experience at home that many workers have in the office. This could be a key draw for companies looking to attract talent, too. If they choose the right CSP to partner with, they could offer that well-rounded experience to candidates, no matter where they want to work, that most people are now looking for.
Correct the gender imbalance
 Increasing diversity has been a key metric for businesses to attract talent, and CSPs can play a crucial role in improving working practices for women. With working mums still bearing most of the domestic burden, working from home has affected them more greatly than their male counterparts. In fact, women have seen their earnings decline almost two thirds more sharply than men, dropping 16.5 percent since the pandemic began on average, compared with 10.1 percent for men.
With women still being the primary caregiver at home, there will likely be higher demand for flexible working. By ensuring everyone has equal access to connectivity, wherever and whenever they are located, CSPs can help keep the workplace an even playing field where everyone can thrive regardless of gender or external responsibilities.
With the world working towards emergence from the pandemic, industries are trying to work out where they sit in this new digital-first era. CSPs have played a key role previously, but now they're at the forefront of enabling people to have the convenience and connectivity they want. While growth had been previously slow or even stagnating, they now have the opportunity to become integral to how the world operates – and own the space they deserve.
Image by Free-Photos