April 21, 2023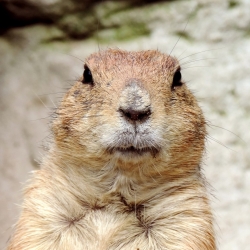 Mace has published a new report into workplace trends which claims that hybrid working with a collaborative central space is (brace yourselves) the new normal for a preferred post-pandemic working style. The Mace Operate Workplace Survey looked at the enduring role of a central office for businesses and considered what an office space needs to offer in an era of hybrid working. The majority of respondents (87 percent) said that interaction with people and workplace culture are the main benefits of going to the office with employees and employers seeing eye-to-eye on the need for collaboration for motivation, resilience and effective hybrid working.
Some 60 percent of respondents ranked office re-design, to support activity-based and collaborative working, as the most or second-most effective way to encourage a return to the office showing that corporate real estate leaders have listened to what building users want.
Most businesses had already made, or plan to make, changes to their workplace to offer greater flexibility to encourage employees back to the office. 39 percent of respondents said office design had been updated already, with 27 percent planning to make changes.
The survey found that hybrid working is here to stay, with 78 percent of respondents wanting one or more office days each week – the most popular choice being more than two days a week in the office (44 percent).
The adoption of technology was highlighted as an area of opportunity to further improve the workplace experience, with 43 percent of those surveyed wanting to see a workplace experience app implemented, with 17 percent saying one has been implemented in their workplace in the past 6 months.
Ross Abbate, Chief Executive of Mace Operate said: "In recent years our ways of working have changed dramatically and at pace. This speed of transformation is also seen in our workspaces as they adapt to cater for the post-pandemic expectations of businesses and their employees. The results of our 2023 workplace survey show that, with hybrid working now expected by staff and accepted by employers, the workplace needs to offer something that home working doesn't: versatile, function driven spaces for collaboration of all kinds, a place where the everyday experience enables excellence and makes colleagues want to be a part of it.''