April 13, 2016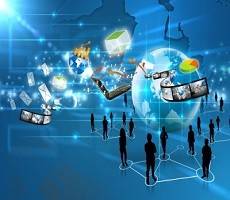 While the debate over the fate of FM bodies; from the role of the BIFM to the demise of its trade associations the Facilities Management Association, (FMA) and its successor the Building Futures Group (BFG), rolls on; the International Facility Management Association (IFMA) and the Royal Institution of Chartered Surveyors (RICS) have gone ahead and organized their own "landmark" collaboration agreement. This aims to leverage both organizations' existing resources in education, research, conferences and events, and external relations. IFMA and RICS also vow to work together to align credentials and qualifications to shape a single FM career path with "demonstrable professional status which is recognized and respected globally". Another shot across the bow of the BIFM is that RICS professionals who have qualified in FM will automatically receive IFMA member benefits. In turn, IFMA members and credential holders will be able to attain RICS professional qualification and benefit from RICS' international standards and global professional network.
"As global thought leaders dedicated to the professionals who support the built environment, IFMA and RICS identified a unique opportunity to team up and fortify existing resources to enhance the outstanding level of service they already provide to professionals and built environment industry," said IFMA President and CEO Tony Keane.
"The framework of this collaboration will create a less fragmented, more inclusive and highly regarded global facility management community."
The collaboration will also seek to address the current shortage of FM professionals in the workforce, according to RICS CEO Sean Tompkins.
"Whilst there is a growing market demand for facility management skills around the world, currently there is a shortage of professionally qualified practitioners equipped to deliver this service. Our collaboration will establish a clearly defined, single career pathway which will see FM practitioners acquire the leading skills they need to become recognized as preeminent professionals." 
The two organizations believe the agreement promises to transform the US$1 trillion global facility management (FM) industry, as, by joining strategic resources, they will create an unprecedented level of industry support to meet growing demands from the 25 million FM practitioners around the world, as well as launch a single and compelling career pathway into the FM profession.
The goals of the IFMA-RICS collaboration include:
Advancing global knowledge sharing and cohesion within the FM community
Expanding the existing informational and networking infrastructure for members of both organizations
Unifying the FM career path through both IFMA credentials and RICS qualifications
Incorporating FM trends and best practices into a more comprehensive picture of the built environment
Encouraging graduates and young professionals to select careers in FM
Asserting the strategic value of FM to business in order to further elevate the profession
Over recent years, the FM industry has advanced in stature and evolved into an increasingly strategic discipline. IFMA and RICS research has empirically demonstrated the tangible advantages of effective facility management, ranging from improved productivity and cost savings to energy efficiency and employee well-being. However, even as the industry has attained increased status and prominence, the global professional community which has pioneered much of this advance has suffered through fragmented support, according to an RICS survey of professionals across six continents. The IFMA-RICS collaboration will seek to address this by providing strong, global leadership and the tools needed to harness the power of strategic FM services.
For more information on the agreement click here.