October 25, 2021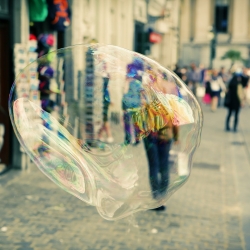 Lucid and Vitreous World, have launched the results of new research that surveyed individuals across the UK to analyse employee sentiment and the impact of flexible work as a direct result of the pandemic.
The survey has raised feelings of anxiety, mounting pressure, and hesitancy to transition back to the workplace amongst employees, with many feeling that the work environment is not welcoming, supportive or positive.
"The findings from this research are a stark reminder to businesses of all sizes across the country that, despite feeling as if we are returning to business as usual, the current working environment is extremely delicate," said Ben Hogg, MD EMEA and Asia, Lucid. "UK businesses must do better to support the differing needs of the workforce, particularly as it relates to individuals across multiple diverse communities – we have really only just begun to scratch the surface in planning for an inclusive and welcoming workplace post-pandemic."
Key findings
• More than half (57 percent) of respondents feel anxious about returning to the workplace
• One in four people (26 percent) feel pressure from their employer to return to the workplace
• 69 percent of employees surveyed feel their employers could have done more to ease the transition back to the workplace
• 65 percent of respondents feel that workplaces today are still not welcoming, inclusive, or positive spaces for all employees
• The majority of those with a physical disability or a mental health condition think their workplace is not doing enough to support them.
Respondents with physical and mental health conditions also suggest their employers are not catering for the differing needs of the workforce. A third of respondents experience some form of disability and 39 percent of them state that this would have an impact on their ability to commute. In addition, 31 percent of respondents stated that they have some form of emotional or mental health condition and of this, half believe this would have an impact on their mental health if working on-site.
"What may seem inclusive and welcoming to some, will not be considered so by others."
"What is unique within our findings, although unsurprising, is that there really is no 'one-size-fits-all' approach to improving the workplace in today's post-pandemic business world," commented Bex Grove, Associate Director at Vitreous World. "What may seem inclusive and welcoming to some, will not be considered so by others. Yet, if employers listen and react appropriately to all of their staff, they will be able to develop and implement policies and processes that address the needs of all employees. Thus ensuring a safe, positive, and equal environment. Simply put – today's employers have a responsibility to care about their people and ensure everyone is on an equal footing."
The research also asked respondents how employers could help ease the transition back to the workplace, which found that 33 percent would prefer a flexible, hybrid working approach rather than an immediate full-time return to the office, with 32 percent stating clearer communication on mask wearing and social distancing policies would help, while an additional 32 percent would like their employer to provide clear policies on how they will manage situations like COVID-19 in the future, particularly with regards to policies on self-isolation and quarantining.
In addition, respondents stated that employers should prioritise the following to make the workplace more inclusive:
• 26 percent state allowing for flexible start and end times to the work day
• 26 percent state recognising and rewarding employees for the performance equally
• 19 percent state holding company-wide meetings to improve communications to all employees
"This research highlights the reality of employee sentiment in the wake of not just the global pandemic, but also the changing emotions we are seeing towards creating a more inclusive society as a whole," said Graham Idehen, Director of Customer Success at Lucid. "While there's been more conversation on the topic, many businesses in the UK today are still simply paying lip service to initiatives that support diversity, inclusion, and the physical and mental wellbeing support of their employees – it's time we change that across all businesses in all industry sectors."
Image by LEEROY Agency