April 14, 2021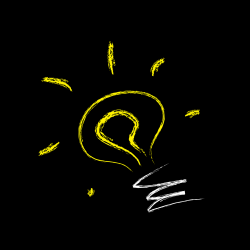 More than a year after the coronavirus was first reported the UK, the impact on business is undeniable. Research conducted by SD Worx, claims that the UK has faced second most dismissals of employees (30 percent) in the past year, trailing slightly behind Austria (30.9 percent) yet ahead of France (29.1 percent).
The research looked into the damage in the business world and asked employers in eight different countries about the impact on aspects, such as general operations, the financial results and employees' mood and well-being.
Half of those surveyed (49.7 percent) felt that the overall impact of the coronavirus crisis was negative. In the UK (53 percent), Ireland (56 percent), France (52 percent), Austria (55 percent) and Switzerland (54 percent), more than half the companies surveyed were affected by the pandemic. The impact on the economic prosperity of businesses and employee morale has also been significant, as just under half (48.1 percent) of businesses have reported a negative impact on their financial results, while 51.3 percent highlighted a negative impact on the workforce.
Meanwhile, over half of UK companies (53.4 percent) report to have seen a major negative impact on employee morale, placing it amongst the top four countries to have seen the same effect.
One in five are investing in more employees
In approximately half the companies surveyed (49 percent), the number of employees remained stable. One company out of three (32 percent) reduced the number of their staff, while the number of terminations of flex workers and temporary staff increased by 28 percent when compared to the pre-pandemic level.
In all the companies surveyed, 36 percent reported a drop in recruitment of permanent personnel. Recruitment fell by a staggering 54 percent in France. Belgium, the Netherlands, Germany, the UK and other surveyed countries showed an average one third drop in recruitment. There was also 37 percent less recruitment of flex workers and temporary hired staff on average across all countries.
"In order to weather the storm, businesses have been forced to become creative"
However, almost one in five (17.1 percent) of the total number of companies hired more permanent staff while one in five (20.5 percent) companies took on more part-time employees. In Ireland, nearly one in four (24.5 percent) companies managed to expand their permanent workforce. In the UK, this was one out of five (20 percent). The UK also stands within the top three countries that have made more of an investment in temporary staffing (18.2 percent) to aid business continuity, following Switzerland (23.6 percent) and France (22 percent).
Bart Pollentier, Director of the Knowledge Center at SD Worx, comments: "Managing the workforce hasn't been an easy task for businesses over the past year. Due to high levels of uncertainty, morale within UK businesses has been significantly impacted. However, with the gift of hindsight, businesses can now implement practices and processes that will encourage employees to know that their satisfaction and wellbeing is a priority."
Innovation and efficiency processes save the day
Finally, the coronavirus crisis also caused – and in some cases forced – a significant number of companies to innovate. At European level, one out of three (33 percent) companies accelerated their innovations. The UK (40 percent) and Ireland (39 percent) were particularly frequent innovators. The highest number of innovation processes focused on teleworking (35 percent), while one in four projects centered on health and well-being (26 percent), and 24 percent centered on HR digitalisation and automation.
Pollentier continues: "In order to weather the storm, businesses have been forced to become creative, and as a result innovation has increased across the business world. Digitalisation can offer many benefits when it comes to productivity and efficiency, so it comes as no surprise that many have invested in this area to boost the likelihood of survival over the past 12-13 months."
Image by Clker-Free-Vector-Images