March 8, 2021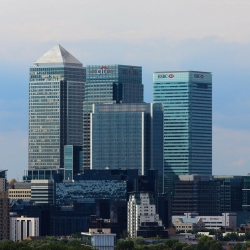 The latest London Office Market 2021 report by property consultants Bidwells, claims that investor interest in London based offices are starting to peak, with the market having a strong rebound from 2020.
Overseas investors are dominating the market by completing £4.3bn of deals during the last quarter. European investors bought a total of £2.4bn of property, and far eastern investors obtained £2.2bn of capital.
Despite many businesses opting to have flexible working schedules, post-pandemic offices are still seen as a valuable part of the company, serving as an HQ; this is being currently being asserted by a growing number of companies. The positive influx of investors looking at the central London office market responds to the rapid roll-out of vaccinations within the UK.
US tech companies were beneficial investors with increasing activity despite the disruption that Covid caused. Investments in 2020 were expected to overtake 2019s record year of assets at approximately £31.3bn.
UK companies are still dominating the market, with only a slight decreased in interest compared to 2019.
Despite 2020 having low investor expectations, international investments have surprising flourished over the past year, becoming significant support within the market.
"Central London Office investment falls to the lowest level in a decade."
As a result of Brexit, London Financial companies have already relocated 7,500 jobs and over £1tn in assets to EU hubs to avoid disruption to EU clients, and this could be the start of the end of London's reign as Europe's top financial centre.
Compared to the investor interest in buying offices, the London office letting market has remained quiet over the last quarter. This has brought office availability rate in London to a high, with the West End having a 7.3 percent availability rate – the highest it has been in 10 years.
Commenting on the research, Sue Foxley, Research Director at Bidwells said, "Central London Office investment falls to the lowest level in a decade. The pandemic impacted on investment activity in the Central London office market, with total activity over the year falling to £7.5bn, the lowest level since the financial crisis impacted years of 2010/11. However, overseas investors remained active during the year, with 19 of the 20 Capital Markets Prime West End Office Yields transactions above £100m involving international purchasers."
Image by PublicDomainPictures