February 24, 2014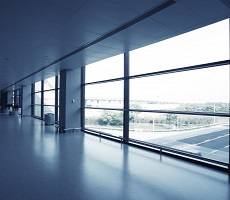 The implementation of an international property measurement standard for offices (IPMS for Offices) moved forward last week when a group of leading professional bodies from across the world met at RICS' HQ in London. The two-day meeting (20-21 Feb 2014) brought together representatives from many of the 31 member organisations of the International Property Measurement Standard Coalition (IPMSC), who discussed plans for the launch and implementation of IPMS across international real estate markets. A rise in cross-border property investment and expansion by global corporate occupiers has exposed the difficulties that can arise when dealing with differing national and local measurement practices. The first of its kind, IPMS seeks to standardise the way office space is measured around the world.
Previous research from Jones Lang LaSalle had revealed that currently a property's floor area can vary by up to 24 percent depending on how it is measured. The international standard, say its supporters, would help create more transparency and promote market efficiency and confidence in the minds of all property users.
A key milestone for the coalition in January this year, was the launch of the consultation on the draft IPMS for Offices, calling for real estate (office) sector practitioners and stakeholders to contribute their expertise to the new standard.
Closing on the 4 April 2014, feedback submitted during the three-month consultation will be considered and incorporated into the standard by the Standards Setting Committee (SSC), prior to the launch of the final draft in June 2014.
Scott McMillan, Head of Corporate Real Estate, International Monetary Fund commented that: "The IMF are delighted to be a part of this fantastic initiative"; and Paul Munro-Faure, Chief Land Tenure Service, UN Food and Agricultural Organisation said: "IPMS will bring common standards and best practice to property measurement in Brazil and around the world."
Momentum for an International Property Measurement Standard continues to grow with support from numerous governments and influential international organisations.  There are now 31 IPMS coalition members with the latest affiliated organisations being:
L'Agence Pour la Création d'Entreprises (APCE)
European Council of Real Estate Professions (CEPI)
International Association of Assessing Officers (IAAO)
National Society of Professional Surveyors (NSPS)
The Society of Chartered Surveyors Ireland (SCSI)
British Property Federation (BPF)