April 11, 2019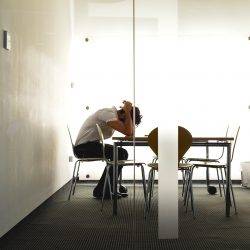 Employers need to be mindful of the significant differences globally in how mental health is viewed and treated, when it comes to managing an international workforce, according to The Health Insurance Group. Disparities in both attitudes to, and treatment of, mental ill-health could make the difference between an international post succeeding or failing, if not understood and managed effectively.
It is estimated that 300 million people suffer from depression worldwide and 260 million have anxiety disorders. But in low- and middle-income countries (such as many countries throughout Sub-Saharan Africa), between 76 percent and 85 percent of people with mental disorders receive no treatment for a disorder – resulting in many suffering alone. In high-income countries (such as the United States), between 35 percent and 50 percent of people with mental disorders are in the same situation.
"Some actively encourage open and honest dialogue about mental health, to provide support where possible, and others view the subject as off-limits".
Mental health is an issue that affects employers, as The World Health Organisation estimates it costs business $1 trillion a year in lost productivity. It's therefore within the interest of businesses to ensure that provisions are in place to support  health and in turn boost productivity.
However, the culture of different countries can mean that mental ill-health is considered taboo and therefore not supported. Similarly, a long-hours culture can exacerbate mental health concerns, with research highlighting a correlation between extra-long working hours (55 hours and above) and a heightened risk of depression. In the UK, a standard working week is understood as 35-40 hours, yet eight in ten countries in the Middle East, for example, permit weekly working hours in excess of 60 hours – creating an extra-long working hours culture. Employers with staff abroad need to be mindful of the pressure this can place on employees, and offer support where possible.
Sarah Dennis, head of international for The Health Insurance Group said: "Countries around the world approach mental health very differently. But it's clear that mental ill-health affects many of us, so providing support – that is confidential – can make the difference between an employee feeling able to continue an international post or not."