April 11, 2019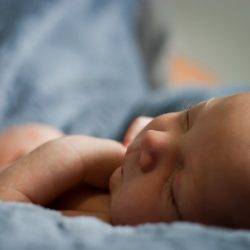 Following the TUC's recent call for an overhaul of shared parental leave rights, a new interactive study created by Red Letter Days claims to display just how many babies are born every minute in 169 countries and what each has to offer its citizens when they become a parent, such as maternity and paternity leave as well as outlining the benefits of having both maternity and paternity leave in place. Estonia tops the list as one of the best countries for maternity leave, offering 62 weeks for new mums, while the United States remains at the bottom with zero weeks of guaranteed leave.
Best countries for parental leave
When looking into what each country has to offer for new parents, the study claims that Estonia, Croatia, and Bulgaria all offer new mums more maternity leave than the UK.
New dads have far less time with their babies
Women in the UK are currently entitled to 52 weeks of statutory leave, whereas Estonia offers 62 weeks and Croatia and Bulgaria both offer 58. The US remains at the bottom of the list for maternity leave benefits, with 0 weeks of guaranteed leave for new working mums. But when comparing this to paternity leave, new dads have far less time with their babies. Currently, new fathers in the UK receive just two working weeks (10 days) for paternity leave.
However, this is relatively generous in comparison to most of the world – the UK ranks 13th on the list of best paternity leave offering. South Korea offers the most, at 52 weeks, and 8 out of the 12 countries that beat the UK on paternity leave schemes are within Europe.
Sweden offers the best paternity leave in Europe at 12 weeks and is known for its generous parental scheme. According to the joint parental scheme in Sweden, parents of whichever gender are entitled to stay at home with their child for a total of 480 days while receiving 80% of their salary.
Paid maternity leave is beneficial for the individual, the economy and the business. It is a great reassurance for the new mother to have guaranteed work and this lowers the need for further assistance, according to the study.