April 11, 2019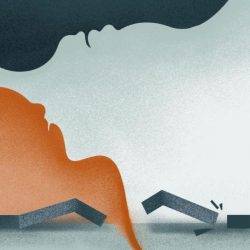 The first signs that an employee is considering quitting appear clearly nine months before they actually depart, with declining loyalty as a key indicator, claims a study called The 9-month warning: understanding why people quit—before it's too late (registration) from Peakon. Based on more than 33 million employee survey responses across 125 countries, the study also claims that the key factors that drive a person to quit include unchallenging work, the inability to discuss pay and no clear path for career/personal growth. In most cases, people quit because of poor managers, not because of colleagues or company culture, the study suggests.
The indication that employee departures can be anticipated up to nine months in
advance has significant potential for businesses, claims the report. The ability to predict attrition rates based purely on employee engagement data gives organisations the opportunity to be proactive in their recruitment and employee engagement strategies.
Businesses, for example, can forecast the time and financial costs associated with hiring, as well as take preventative measures when faced with sta? turnover. The strength of employee engagement and loyalty scores as attrition indicators is also encouraging, and implies that employee feedback platforms that use a standardised question model are able to successfully act as an early warning system