March 6, 2019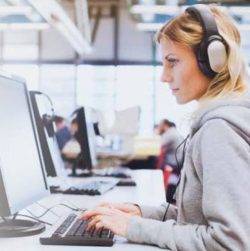 As digital transformation impacts organisations in every industry, the workplace as we know it is evolving fast. For IT leaders, the accelerated rate of technological change means the pressure is on to deliver, manage and secure new platforms. But the wider ramifications of digitalisation projects are proving profound, leaving business executives facing a dilemma.
The so called Fourth Industrial Revolution – driven by the convergence of innovations like artificial intelligence (AI), the Internet of Things (IoT), virtual reality, automation and machine learning — is reshaping the world as we know it and the workforce is going to have to adapt fast. Individuals will need to become adept at mastering new technologies and acquiring new skills, as job roles change or are reconfigured to account for growing levels of automation within the enterprise. Whilst a significant number of new jobs will be created, it represents a big problem for employees, who face being left out in the cold due to a lack of digital skills and proficiencies.
More alarming still is the growing concern that people will become increasingly displaced by machines in the workplace. The transition into the Fourth Industrial Revolution will not be without significant social and political challenges. Indeed, think tank McKinsey suggests that up to one-third of work activities could be displaced by 2030, forcing up to 375 million workers in 46 nations into new roles.
And that's not taking account of the jobs that will be eliminated. A recent report by the consultancy firm PwC found that 30 per cent of jobs in Britain were potentially under threat from breakthroughs in AI — and in some sectors half the jobs could go.
The digital imperative – a double-edged sword?
Businesses around the world are grasping digital transformation in a bid to stay competitive and innovate at speed. While no one doubts the efficiency and productivity gains made possible by new connected supply chains and automation technologies, employers will have to address the growing digital skills gap within the workforce to ensure their business is able to fully leverage every digital transformation investment that's made. As transformative technologies become the norm at work, people will need to adopt different mindsets and skillsets. This is why education is needed, to upskill employees and enhance their productivity as well as prepare them for the future possibilities that technology will bring – some of which haven't even been considered yet.
Yet according to Gartner, many organisations are attempting to digitalise their operations without first ensuring their workforce is able to keep pace with the new technologies being introduced. It's a significant oversight that risks failing to change both the mindsets and skills of staff so that they're motivated to use these transformative technologies productively.
Indeed, Gartner's research found that 70 per cent of employees reported lacking the skills needed for their current role and their future career. With technologies like AI and cloud becoming as commonplace as word processing or email in the workplace, firms will need to ensure employees can use such tools and aren't apprehensive about using them.
Mind the gender gap — female workers are most at risk
The potential impact of automation on employment varies by occupation and sector. Roles most susceptible to automation include manual repetitive tasks, such as operating machinery. But research shows the trend towards automation is already proving especially challenging for women, with significant implications for gender equality in the workplace.
The World Economic Forum (WEF) argues that too much focus on the threat automation poses to men, due to the decline in manufacturing, has skewed the view of automation from a gender perspective, with female-dominated roles like administration, transaction processing and other back office roles facing significant risk of displacement. Indeed, in its report presented at Davos last year, the WEF revealed that 57 per cent of the jobs at risk from technology in the US economy are currently performed by women.
In the UK, research by the Royal Society for the encouragement of Arts, Manufacturers and Commerce (RSA) shows women are already bearing the brunt of job losses brought on by increasing automation. According to the RSA, around 400,000 roles held by women in the public sector, banking and retail have been lost since 2011 – a finding it says does not include the fall in private-sector roles such as retail cashiers and personal assistants.
The RSA's stark warning that women are being left behind in the new digital economy has been echoed by the WEF in its 2018 Global Gender Gap Report, which highlights that women are being significantly affected by the automation of jobs and the development of AI.
The challenge for employers is to make sure that everyone, regardless of gender, age or location, shares in the spoils of new technology. Instituting lifelong learning for employees that ensures, reskilling will prove the answer to tectonic shifts in the job market. Giving workers the opportunity to learn new skills that will increase their ability to shift into new roles.
Closing the skills gap – bridging the digital gender divide
Enabling digital skills proficiency in the workforce is becoming a top priority and employers will need to act fast to address this challenge. As a top priority, organisations will need to think holistically about managing reskilling, upskilling and job transitioning.
In addition to opening up technical training and development to a wider candidate base – including supporting more female employees to development the skills required to fill identified gaps – assessing the digital transformation requirements of the enterprise should help to direct investment priorities for training and development. Key to this will be identifying the soft skills requirement for the future digital workplace, as this will be central to driving change across the enterprise.
As the war for talent intensifies, employee development and talent pooling will become increasingly vital to building a modern workforce that's adaptable and flexible. Addressing and easing workplace role transitions will require new training models and approaches that include on-the-job training and opportunities that support and signpost workers to opportunities to upgrade their skills. Similarly, investing in digital talent platforms that foster fluidity, by matching workers and their skills with new work opportunities within the enterprise will be key.
As we hurtle into a brave new world in which the way we work and the roles we undertake are set to change at an unprecedented pace, businesses will find themselves be on the front line of addressing the social, political and economic challenges this presents. Training and preparing workers for a new world of work will mean re-tooling talent strategies and undertaking a careful evaluation of workforce needs — and what talents and capabilities individuals can offer.
Most of all, employers have a societal responsibility to minimise the gender impact in digital skills proficiency. This is a significant issue, and organisations risk losing both the talent and market share women represent – as an untapped talent pool that can help fill the gap between the skills needed to stay competitive, and the talent available to make that a reality. Failing to leverage this valuable resource risks compromising future enterprise performance and sustainability.